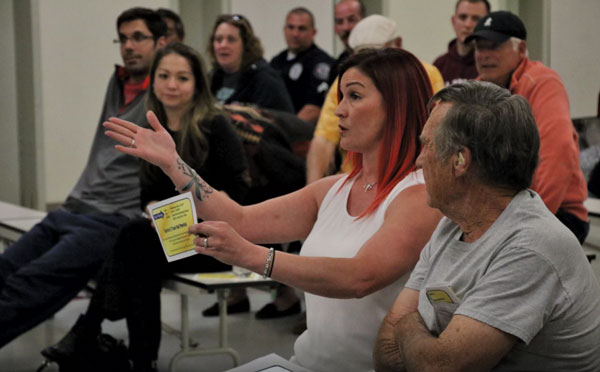 This week the Colton City Council confirmed its support for a sphere of influence amendment request that, if accepted, may have implications on the type of resources and services Reche Canyon residents receive in years to come.
ASU Enterprise Partners University Realty LLC is asking the San Bernardino County Local Agency Formation Commission (LAFCO) to have their 209-acre vacant property served by the City of Colton.
The land, which is to the east of Reche Canyon Drive and the historic Hitchin Post, currently stands within Loma Linda's jurisdiction. It does not receive police, fire, or utility services from either of the cities.
CEO M. Randy Levin previously told city leaders his organization is committed to helping resolve the roadways, improving water pressure, and creating diverse housing in the Reche Canyon area. University Realty LLC develops donated real estate property into properties managed by the Arizona State University to support educational programs in the community.
The footprint of such development helps to establish scholarships for students in the local community, while also improving the community's quality of life, Levin explained.
"We're not looking to get this solved in a day, week, or month," Levin told the Council. "This is something that's going to take all of us."
It means University Realty LLC pledges to follow the multi-step process required to meet environmental impact reports, approvals of specific plans, and garner community input, explained University Realty LLC Christine Aghassi. The organization held two meetings with residents to discuss concerns with traffic congestion and safety.
"We are committed to this body and the community members," Aghassi said. "We're putting the resources behind this to do it the right way."
City officials made it clear that they would be open to servicing the area if University Realty LLC's application is approved by LAFCO. Councilman Jack Woods believes the project, once completed, will be a "fruitful" piece of work for the area.
Mayor Richard DeLaRosa emphasized the city's need to establish "political clout" by partnering with nearby agencies to develop communities across the city, including Reche Canyon.
"The only way we're going to do that here on out is to partner with people that are experienced on bringing these types of improvements," DeLaRosa said.
Many residents who live near Reche Canyon Drive continue to oppose any development that continues to decimate the "rural" lifestyle of the community. However, they appreciate University LLC's verbal commitment to addressing their concerns.
"We're too many cities in too many counties and we do not have a voice that counts," said Reche Canyon local Heather Tutton. "This is the opportunity for the City of Colton to stand with the residents, instead of against us."
---
Join our newsletter for weekly wrap-ups of our community coverage, exclusive advertising opportunities and local business specials!