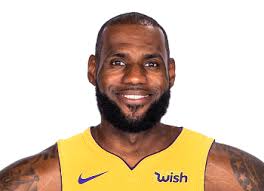 The time has finally come. Lebron James played his first game as a Laker in a preseason game against the Nuggets and well… it wasn't anything special. While yes, it was just a preseason game.  However, many believed they would see more than a subtle 9 point performance from LeBron but that just didn't happen.
LeBron started the game, earning his first assist and points in the Lakers uniform just 5 minutes into the game. That was a third of what he played. LeBron only played 15 minutes, with Lakers coach Luke Walton obviously trying to avoid injury or exhaustion from James. LeBron then went on in the 3rd quarter to play out his final minutes, showing signs of the great playmaker he is, which got all Laker fans excited for the future!
Overall, LeBron's first game as a LA Laker wasn't exactly a Hollywood script, but it's just the preseason and we all know what King James can do when it's go time.