Legendary County Fire PIO Tracey Martinez Retires After 35 Years of Public Service
2 min read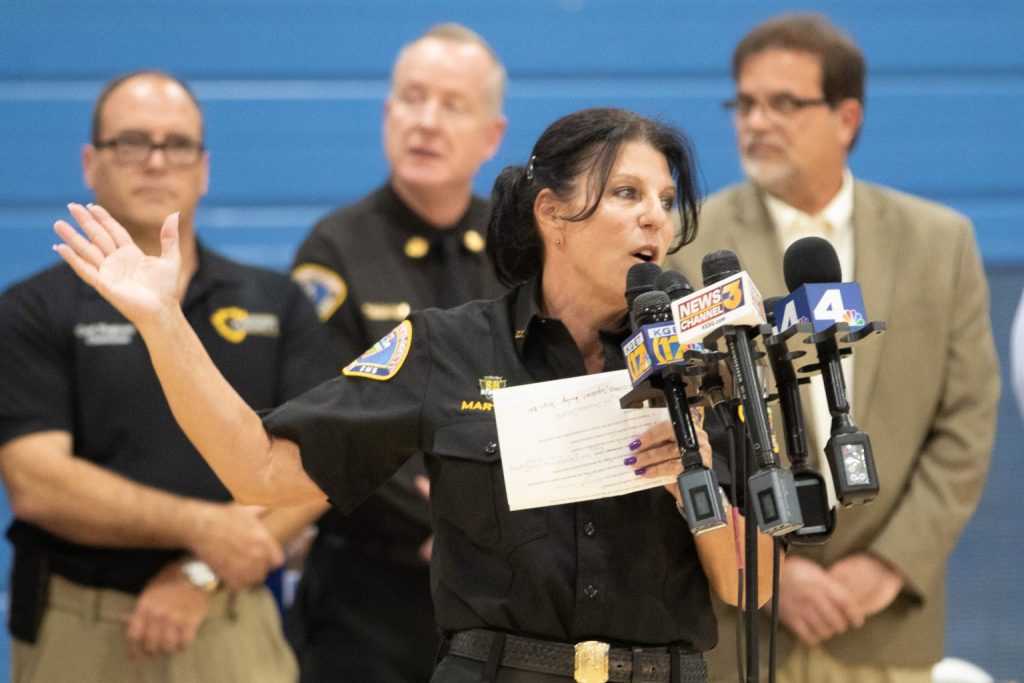 For more than 22 years, Tracey Martinez has been the steadfast, reassuring source of reliable information for San Bernardino County residents coping with wildfires, earthquakes, floods, and other disasters. Today, her familiar voice gets a well-deserved rest.
As the San Bernardino County Fire Protection District's first-ever Public Information Officer (PIO), Tracey retires this week after nearly 35 years of vitally important – sometimes dangerous – and always appreciated public service to both County Fire and the Sheriff's Department. That service has included nearly 50 wildfires, the 2003 Christmas flood, the 2019 Trona earthquake, and the 2020 coronavirus repatriation flight from Wuhan, China.
Between emergencies, Tracey managed the Mountain Area Safety Taskforce (MAST), a multifaceted effort to protect the mountain communities from the fire threat posed by a historic bark beetle infestation, and played key roles in countless drills and exercises, training legions of first responders and government communicators how to serve the public in times of crisis.
Since 2001, Tracey has also been the voice of the County Fire and its 1,166 employees, including 712 firefighters.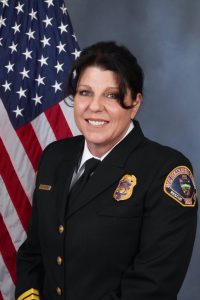 "Tracey has been invaluable to our leadership team for over three decades. She has guided public affairs under seven different fire chiefs, through firestorms, and other devastating emergencies," said San Bernardino County Fire Chief Dan Munsey, "Throughout all of this, she has been among the best of her peers in communicating with calmness and clarity to our residents and visitors. With such a wealth of experience and remarkable abilities, she is truly irreplaceable. We will miss her greatly."
Tracey began her career with San Bernardino County in 1988 with the Sheriff's Department as a station clerk. She promoted to Sheriff Service Specialist, serving primarily in Victorville as a PIO/Crime Prevention Officer, also working on special projects for the Office of the Sheriff.
In March 2001 Tracey was hired as County Fire's first-ever PIO, building the position and its roles and responsibilities from the ground up. She skillfully adapted to changes in what the news media and the public expect from emergency information, ushering in the social media era.
Soon after she started with County Fire, she served as PIO for the 2003 Old and Grand Prix Fires, which burned a combined 150,729 acres. In 2020, nearing the end of her time with County Fire, Tracey faced the challenge of handling multiple fires simultaneously. This included the 22,744-acre El Dorado Fire on the east side of the valley and the San Bernardino County side of the 114,202-acre Bobcat Fire on the west side of the valley – the largest local wildfire since the Old and Grand Prix events.
Through her expert participation in professional conferences, developing and leading training programs, and simply mastering her job in front of national and sometimes international TV audiences, Tracey played a key role in defining the modern, effective PIO.