Ontario dethrones Atlanta as largest outbound market
2 min read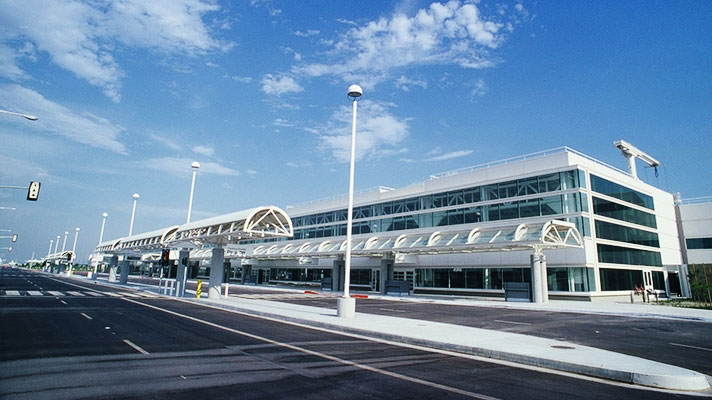 Ontario is the top U.S. market for shipments of outbound cargo, knocking Atlanta from the No. 1 position, according to a leading trade journal which tracks freight movement.
In its edition for the week of November 11, FreightWaves reports that 4.63% of the nation's outbound freight shipments in October were sent from Ontario while 4.51% went through Atlanta. The southeast hub had been the market share leader for much of the year, based on data compiled by FreightWaves.
"Ontario plays a leading role in the nation's goods movement industry with its proximity to interstate highways, rail lines and the nation's largest seaport complex," said Alan D. Wapner, Mayor pro Tem of the City of Ontario and President of the Ontario International Airport Authority. "Our mission is to develop Ontario into an aviation gateway and economic engine for the Inland Empire. With our expanding population base, highly skilled workforce and modern infrastructure, there can be no doubt that Ontario is a key nerve center in the nation's economy."
Since ONT's return of local control in November 2016, air freight volume has grown consistently by upwards of 20% on a year-over-year basis. In the first nine months of the year, freight volume totaled 521,705 tons, an increase of 18.1% over the 441,754 tons handled during the same period in 2017.
"Much of the seaborne cargo which moves through the Los Angeles-Long Beach harbor complex and then carried to the Inland Empire by truck and train is trans-shipped through Ontario's extensive warehouse industry to eastward destinations, making the city a key point in the nation's transportation network," said Mark Thorpe, OIAA's chief executive officer. "And a considerable share of the cargo that passes through the Inland Empire is shipped from Ontario International Airport, which continues to post double-digit growth every month."
United Parcel Service and FedEx Express have maintained long-term cargo operations at ONT. The OIAA approved a new 30-year lease arrangement with FedEx in June which includes the development more than 50 acres on the northwest quadrant of ONT, nearly three times the area FedEx Express currently occupies on the airport's south side.
FedEx Express will invest nearly $100 million to revitalize aircraft parking apron areas; consolidate and construct a sorting facility, ground support staging area, secondary and maintenance buildings; enhance perimeter fencing; and install landscaping. The improvements are anticipated to be completed by November 30, 2020.