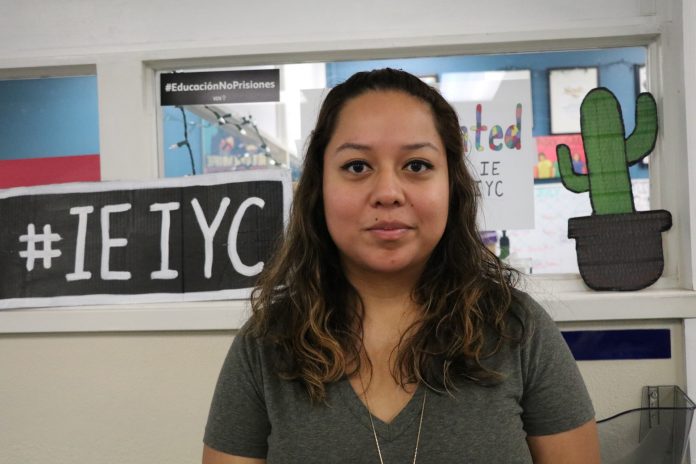 Ovier Alvarez knew it would be difficult to build a decent life as an undocumented immigrant living in the U.S.
The 28-year-old photographer and community organizer from Michoacan, Mexico said he struggled to create a feasible work and educational plan for himself.
"I couldn't apply for credit cards, loans, or anything that could provide me a start," Alvarez explained. "And I didn't want to obtain fake documents like other immigrants. It was a difficult time for me."
Alvarez eventually received the opportunity to obtain a driver's license and apply for employment through the Deferred Action for Childhood Arrivals program established by the Obama administration in June 2012. Five years later he's a proud homeowner, committed college student, and aspiring political leader.
"That little bit of something has made a difference," said Alvarez about the DACA program, which gives undocumented immigrants that arrived to the U.S. as children work authorization.
However, the announcement by Texas Attorney General Ken Paxton and nine Republican-led states to sue the federal government over DACA has increased fears among young immigrants about its possible elimination. Some are concerned that years of hard work will be done away with, while others are afraid of possible detention and deportation.
"It messes with you psychologically," said a 23-year-old Cal State San Bernardino undocumented student that refused to give their name due to safety concerns. "My whole life would be turned upside down if DACA is repealed."
The sense of uncertainty and confusion among undocumented immigrants was exacerbated by recent statements made by federal officials. On July 12, Department of Homeland Security Secretary John Kelly told lawmakers that the Trump administration would not defend DACA in court. A day later, President Donald Trump said that he would make the ultimate decision on the immigration relief initiative.
Inland Empire Immigrant Youth Collective Program and Development Organizer Mitzie Perez advises DACA recipients to "remain grounded" and resolute in the face of unpredictability. The bigger picture, Perez believes, is empowering young immigrants to help themselves and their parents through educational, financial, and support services.
"Even though we are afraid, we have to push against the fear," Perez said. "We have to make sure we're working collectively to obtain something that's better for all [immigrants]."
Despite expressing skepticism regarding immigration reform, Anaiza Moreno Gonzalez, 25, admitted DACA has improved her quality of life.
"I have been working, traveling within the country, and I graduated from college," said Gonzalez. "DACA is definitely a scrap for the bigger greater picture of what is needed, but it gave us piece of mind… a means to move forward."
Alvarez, who came to the U.S. as a 14-year-old in 2004, doubts Trump will eliminate the program. He said he's determined to prove a point to those that stigmatize Latino immigrants.
"I want to prove to everyone–illegals, citizens, anybody–that we Latinos can achieve great things," Alvarez exclaimed. "We have the numbers to be an economic and political force."
IEIYC Outreach Coordinator and Cal Poly Pomona microbiology student Alondra Naves, 23, of Fontana is longing for a favorable outcome.
"I have questions like everyone else," Naves said. "I don't know what's going to happen. I'm just navigating through life and hoping for the best."