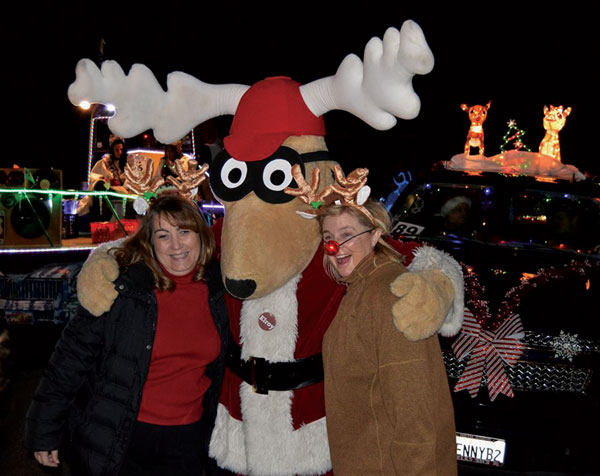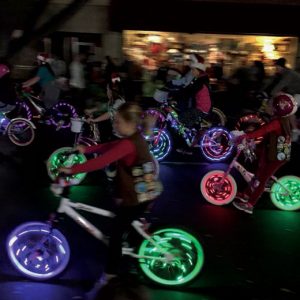 Holiday cheer will spread throughout Downtown Redlands Saturday evening as the Kiwanis Club of Redlands Noon presents the 27th annual Christmas Parade. The rain date is Dec. 10.
This year's theme, 'Redlands Lights the Way,'' will feature the The Inland Empire Squad, Southern California Garrison, 501st Legion marching through the streets, carolers, local sports teams, high school clubs, scout troops, marching bands, floats, equestrians and classic cars.
The parade will begin at 6 p.m. on Citrus Avenue, near the Redlands Mall and continue east on Citrus to 8th Street, then west on East State Street. The parade will also travel along Orange Street, Brookside Avenue and will end on Eureka and West State streets.
As thousands are expected to line the streets with chairs and blankets, organizers are asking parade goers to dress warmly and arrive early.
For those not wanting to brave chilly weather, the parade will be televised on Frontier/Verizon Channel 35 and Time Warner Cable Channel 3. A DVD of the parade will also be available for $20 and can be purchased online at www.redlands-events.com/XMAS.htm.
Sponsors for the 27th annual Christmas Parade include: Inland Empire 66ers Baseball Club of San Bernardino; Redlands Daily Facts; The Sun; Krikorian Premier Theatres; Alta Vista Credit Union; City of Redlands; Redlands Community Hospital; Oscar's Mexican Restaurant; Sunstate Equipment Company; Redlands Community Bank; Burgeson's Heating and Air Conditioning; Redlands Jewelers; The Tartan Restaurant of Redlands; Redlands Blueprint & Commercial Printing Co.; and www.redlands-events.com.