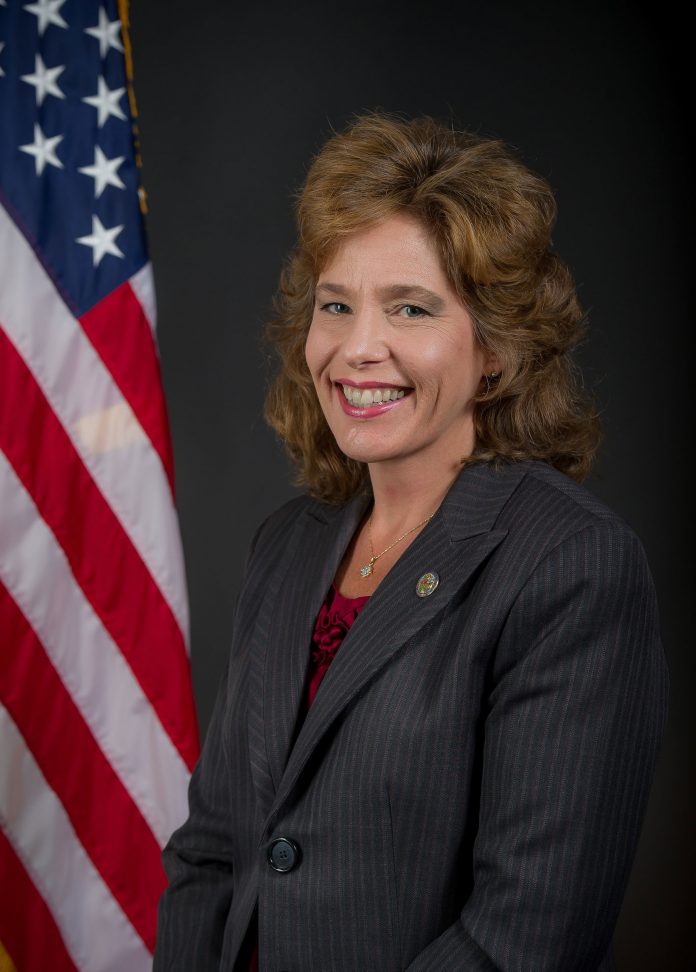 During a special meeting on Wednesday May 29, the San Bernardino City Council terminated City Manager Andrea Miller.
Miller, who was placed on paid administrative leave on April 3, 2019, after presenting an underwhelming mid-year budget review, was only two years into her $270,000 annual five-year contract which began in 2017.
Mayor John Valdivia and Council members Sandra Ibarra, Theodore Sanchez, Juan Figueroa, Henry Nickel, and Bessine Richard voted for the termination of Miller, while Councilmen Fred Shorett and Jim Mulvihill voted against the motion.
The quick 20-minute deliberation was held in closed session and no council members have publicly commented on Miller's dismissal, except Councilman Mulvihill, below.
Miller also has not commented on the city council's decision to terminate her role as city manager.
Since Miller's dismissal, Assistant City Manager Teri Ledoux has been filling the role of Interim City Manager.
It is not known what the city council's plan is in regard to the hiring of another city manager.
On a Facebook post regarding Miller's termination, Councilman Mulvihill wrote, "Completely unwarranted. The dismissal was proposed after the December 19 swearing in of the new mayor and council. Andrea's evaluation in August 2018 was outstanding."
"She is highly qualified and has been central to turning San Bernardino around. This dismissal is nothing more than soothing personal egos. It will only set San Bernardino back by destabilizing the city's management. Capital investment follows stability and as of December 19th San Bernardino doesn't have it," concluded Mulvihill.