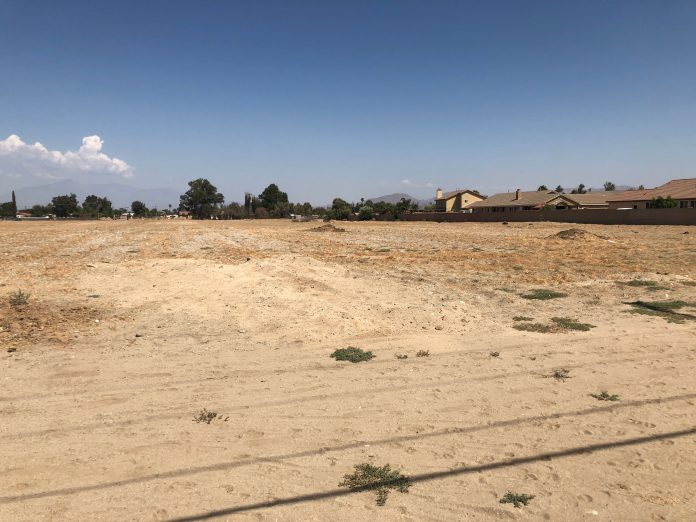 The San Bernardino County Board of Supervisors is scheduled to take a vote on rezoning an unincorporated area of Bloomington to build a distribution warehouse on Tuesday, August 21.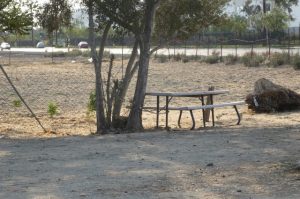 The JM Reality development is anticipated to be located on Slover Avenue and Laurel Avenue.
"The residents are frustrated because we feel as if San Bernardino County Board of Supervisors have not adequately addressed our concerns or taken into account the long term effects this project will have on our community," said Anthony Victoria, Center for Community Action and Environmental Justice communications director (CCAEJ).
Currently, the location of the proposed development needs to be rezoned in order to move forward and build on that specific land.
"When developers want to bring in industrial developments, the developer has to lobby their local leaders to amend the general plan, in order to rezone," continued Victoria.
On June 21, the San Bernardino County Planning Commission approved the 344,000-square-foot distribution center.
"We've said we're unanimously in favor of this project. However, there's a development issue. This is going to be a very positive project. The location is in an industrial corridor. Across on the west is industrial zoned property. The only issue here is that at some point in time it was zoned residential, to be able to proceed, the location needs to be rezoned," said Gary Grossich, Bloomington Municipal Advisory Council member (MAC).
Even though the project is a medium-sized warehouse, many community members are still upset about the possible impacts it may have on their quality of life.
"It's a small project, any project that goes through an Environmental Impact Report (EIR), they're going say there will be an impact. If you build 10 houses and there's an EIR, it's going to be the same thing," continued Grossich.
There are currently four homes located behind the site of the proposed project.
"It's been proven that warehouse developments cause asthma, lung cancer, respiratory illnesses, and diesel pollutions. There's a bunch of different chemicals, if electric trucks were used, it would be much safer. But, these warehouses will be bringing in diesel trucks that are not regulated, some are dirty older trucks; that's our concern," said Victoria.
Bloomington has four warehouses within its limits, this JM Realty project would be the fifth.
"Right now Bloomington has four warehouses. The issue is with the 135 illegal trucking operations. They travel directly past school sites, along the streets and borders of schools. This project has gone through review, it's complying to California conditions; the developers agreed to put warehouse docks on the Slover Avenue side of the building because there are four homes behind the (proposed) warehouse," Grossich said.
The distribution center is set to feature a 70-foot buffer with a wall between the new building and the four homes.
"Those in favor of this project, they'll claim we're anti-growth and development. We're not against growth, we're against warehouses being built 70 feet from schools and homes. They bring lots of jobs and raise property tax, but are they going to favor this over the livelihood of their residents?" questioned Victoria.
According to Grossich the distance from the south-west corner of the land in question to the north-east corner of Bloomington High School is roughly 600 feet.
Since the project surfaced in 2014, it's carried a lot of support, opposition and contention from the community.
"This development has faced a lot of scrutiny ever since it came on the radar in 2014. It did pass two months ago, it went to the Planning Commission and passed with a 5-0 vote. It's a no brainer project. It's close to other industrial properties, it's not close to any schools. There's a newer warehouse in Rialto, it's near two schools, within 300 feet of the property. In this case there will be no diesels passing by Bloomington High School," said Grossich.
Some residents in Bloomington say they hope a warehouse will not be built in their backyards.
"These buildings should be placed in industrial zones, not in our neighborhoods. We're asking you to please take into consideration our concerns," said Bloomington resident Ana Carlos. "We're opposed to having warehouses in our backyards."
"We're seeing a lot of warehouse proliferation, there's lots of concern about trying to bring up property value and value of the region. If they're going to plan to build warehouses, all we ask is that they build this far away from homes," continued Victoria.
Although some impacts of the project may include health concerns, pollution and traffic, other impacts include job opportunities, property tax increases and road enhancements.
"This project will provide the city with $30,000 annually…forever, through a developer agreement. Overall, the project will increase property taxes, job opportunities, and make improvements around Bloomington," said Grossich.
Grossich also shared that the developer is paying a large percentage for the installation of a traffic light to be placed on Slover Avenue sometime within the next year.
"There's going to be many infrastructure improvements. There will be 330 feet of sidewalk cemented on the left side of Laurel Avenue. The developer is also making a $225,000 contribution for capital improvement projects; which will most likely involve putting in more sidewalks, curbs and gutters around the city," concluded Grossich.
"Vote no to rezoning. If you're going to develop, develop in areas that will not harm our residents. Think about the kids and all of the students. Create development plans that take into consideration things such as proximity to residential areas and schools," concluded Victoria.
Many San Bernardino County locals will be in attendance at the San Bernardino County Board of Supervisors meeting at 10 a.m. on Tuesday, August 21 at 385 N. Arrowhead Ave, San Bernardino.