San Bernardino Police Department Seizes Over 42,000 Fentanyl Pills in July Alone, Stats on the City's Remarkable Crime Reduction
3 min read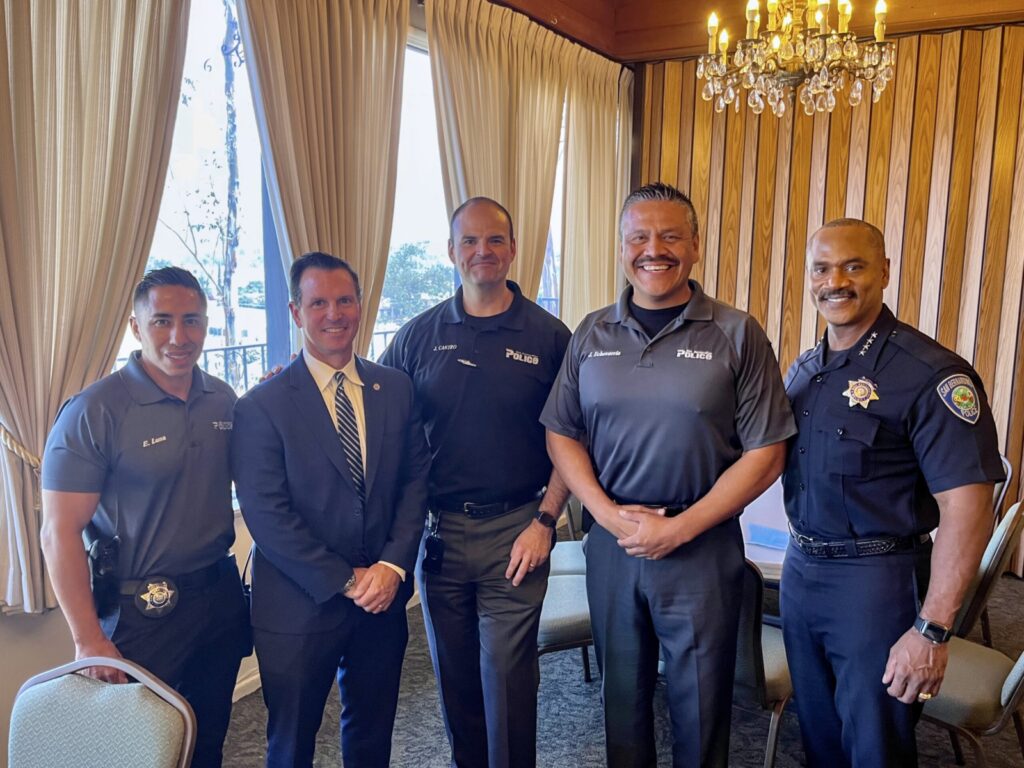 San Bernardino Police Department's latest "Coffee with a Cop" event, held at the scenic Elks Lodge overlooking the city, was more than just a casual meet-and-greet. It was an opportunity for the community to hear firsthand about the significant strides the department has made in combating crime, particularly in the face of rising crime rates nationwide.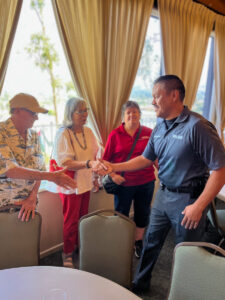 San Bernardino County District Attorney Jason Anderson, who addressed the gathering of 125+ engaged community members on August 15th, 2023, highlighted the challenges faced by the legal system during and as a result of the pandemic.
"Throughout Covid, our court systems got backed up, and there were homicide cases that we would normally have tried sooner," Anderson said. "But there's been an increase in crime, and in California, it's an anomaly how long these cases drag on." He even made mention of a 10 year old homicide case barely beginning its judicial investigation next week. 
Despite these challenges, the data shared paints a promising picture for San Bernardino. Shootings in the city have decreased by 30% in 2023 compared to 2022, and homicides are down a staggering 61% from last year.
Lieutenant Ernest Luna, San Bernardino Police Department Eastern District Commander, shared even more startling statistics. In July 2023 alone, the department made 74 felony arrests, including 5 for murder. They also made 44 misdemeanor arrests, retrieved 147 illegal guns, and confiscated a jaw-dropping 42,000 fentanyl pills, 46 lbs of fentanyl powder, 2.2 lbs of heroin, 689 lbs of meth, and 2.8 lbs of cocaine.
"Fentanyl is poison under the law," Luna emphasized, urging the community to contact local lawmakers and express their concerns. "The numbers don't lie. Our team is committed to getting these dangerous substances off our streets."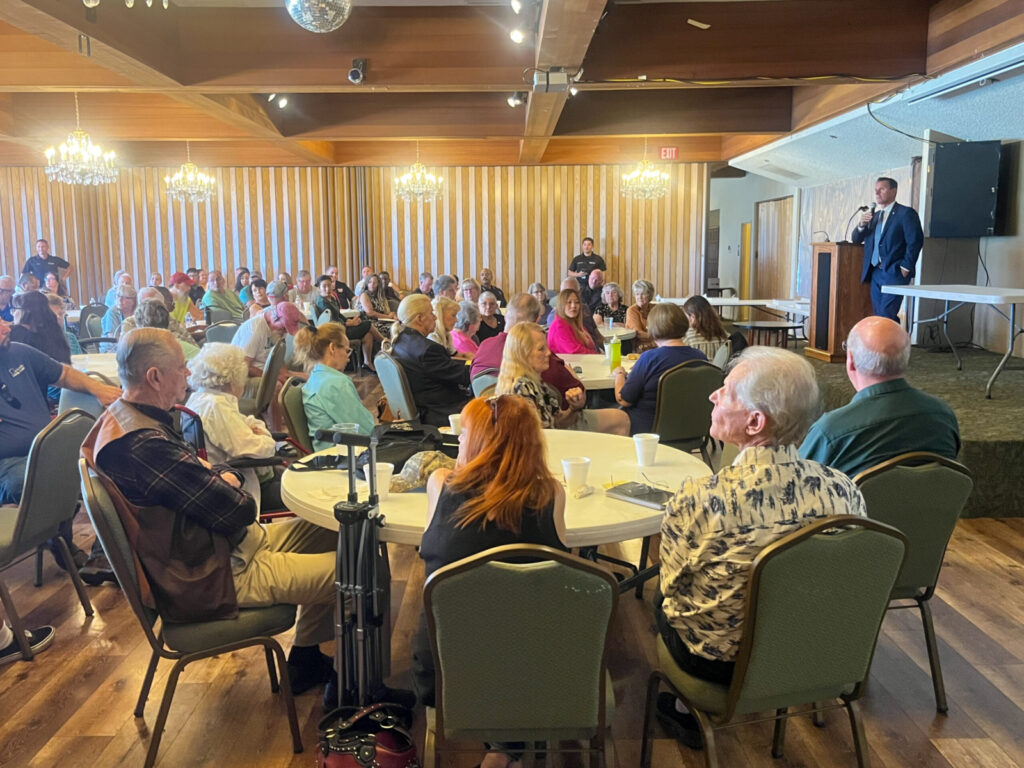 Chief of Police Darren Goodman shared a concern and echoed Luna's sentiment, "This morning, I was looking at SB 1028, which will prevent hospital workers from being required to report assaults to law enforcement. We're dealing with a lot, but one thing that doesn't stop is our commitment to serving you. I'm proud of the numbers we've shared today and the progress we've made."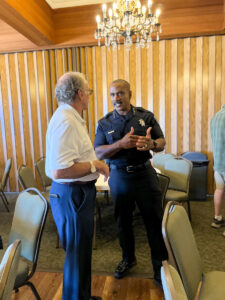 The event also touched on the issue of homelessness when two attendees living near 40th Street cried out in frustration regarding homeless people living in parks keeping them from visiting outdoor spaces with their grandchildren.
Luna stated, "I will get with you offline regarding the exact whereabouts and discuss what we can do to help. I do have to remind everyone that it's not a crime to be homeless. But, what is a crime is littering, possession of an open container, paraphernalia, defecating or urinating in public, etc. Homelessness itself is bigger than just this city, county, and state. We're moving towards addressing those issues daily."
Mayor Helen Tran, Councilmember Fred Shorett and Sandra Ibarra, and other officials were present, underscoring the importance of the event and the city's commitment to public safety.
As the nation grapples with the aftermath of a pandemic, inflation, and civil unrest, San Bernardino stands as a beacon of hope, showcasing what can be achieved with dedication, collaboration, and community engagement.