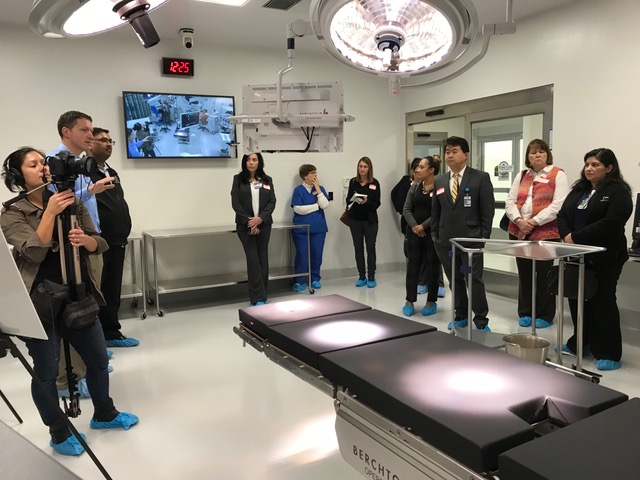 California's first dedicated Transplant Recovery Center, operated by OneLegacy, held its grand opening on Wednesday, Mar. 21. The new facility is designed to handle organ, eye and tissue donation and to provide renewed hope to the thousands waiting to receive the gift of life.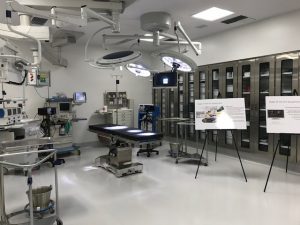 "Repeated studies have shown that donor organ recovery performed at a dedicated facility improves donation outcomes while reducing costs," said OneLegacy Chief Operating Officer Prasad Garimella. "Simply put, the opening of this center means that we can save more lives by enabling more rapid recovery and transplantation while freeing hospital ICU beds and operating rooms for their emergency patients. The center will also reduce the costs of recovery while providing special care for donor families."

The 40,000-square-foot Transplant Recovery Center will operate 24/7/365 in full compliance with increasingly stringent FDA regulations regarding tissue recovery and meeting all of the standards for organ, tissue and eye recovery. Currently 27 organ procurement organizations (OPOs) throughout the nation perform tissue recoveries at dedicated suites, and 14 OPOs perform organ recoveries at their dedicated facilities.
Traditionally, when the family of a person declared brain-dead authorizes organ donation, the process of diagnosing and improving the viability of the eligible donor's organs is managed in the donor's hospital.
"This new process of moving donor management out of the hospital takes pressure off busy hospitals where long waits for operating rooms and accessing ICU beds are common," Garimella said. "And, unlike a hospital, there is no chance at this dedicated facility that an emergency trauma patient will come in and delay the organ recovery team."
In an article published in the Journal of the American College of Surgeons in 2016, transplant surgeons reported that obtaining organs from deceased organ donors costs much less and leads to a higher number of transplantable organs recovered when brain-dead donors are moved from the hospital to an independent, freestanding facility dedicated to organ recovery.
Currently nearly 115,000 Americans are waiting to receive a lifesaving heart, liver, lung, kidney and/or pancreas; and 22 people die each day while waiting for this second chance at life. Nationwide, a record 34,772 organ transplants were performed in 2017 using organs from both deceased and living donors. This total is a 3.4 percent increase over 2016 and marks the fifth consecutive record-setting year for transplants in the United States.