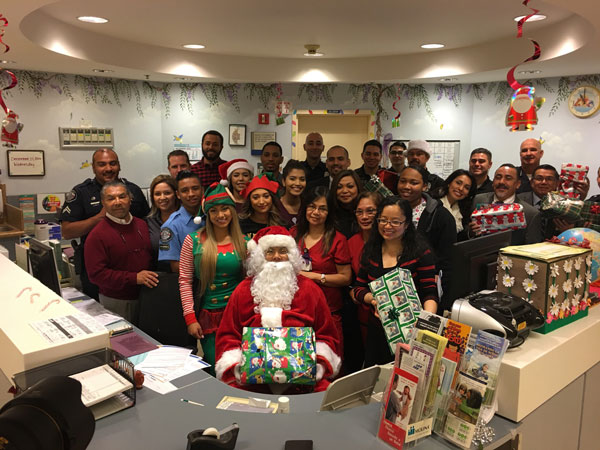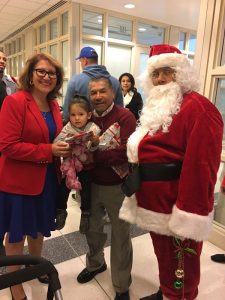 Young patients who spent the holidays at Arrowhead Regional Medical Center were surprised by an early visit from Santa who passed out toys and candy. Colton police officers escorted Santa as he meandered through the hospital spreading Christmas cheer. The 5th annual Operation Giving is a holiday tradition of the Colton Police Officers Association, and over 430 toys were distributed on Wednesday, Dec. 21.
Toys were acquired through Living 4 Giving, Next Generation Solutions on behalf of the National DARE Program and the CPOA.

"It is very humbling to witness the positive impact that we have on families and to change their view of law enforcement," Colton Police Officer Rich Randolph said. "There were nine officers who participated in the event, and half of them did so on their own time."
ARMC commissions the Colton Police Department for services, and Randolph spent three years as an Arrowhead officer and feels an affinity with the Arrowhead family.
"The (police) department has a great relationship with Arrowhead and this is CPOA's biggest event of the year in giving back to the community," Randolph said. "The children are shocked, excited and thankful."
According to Randolph there were a lot of logistics that went into planning the event that included gathering and wrapping of toys, coordinating with hospital officials where each young patient was situated, and to be informed of all new patients admitted that morning.
"This event shows how committed and dedicated we are as a police department to our community," Randolph concluded.