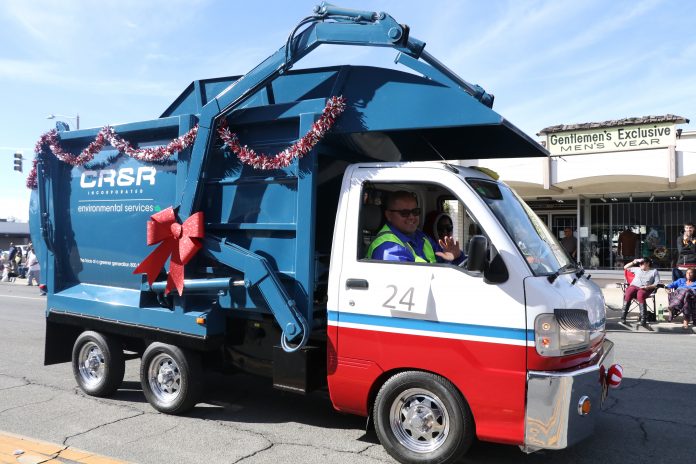 The Colton City Council voted on December 19 to approve a trash rate increase of 4.1 percent for at least half of 2018.
However, in order for trash hauler CR&R to ask for a slightly lower increase as previously proposed, the city has given up Road Impact and Host City fees of $400,000 for seven years.

"We took a position that we wanted a second opinion," said Mayor Richard DeLaRosa. "That second opinion turned out to be worth its weight in gold."
Residential customers in Colton will be paying $24.77 a month beginning on January 1, according to city staff reports. That's slightly lower than the $26.84 that was initially proposed back in the fall.
CR&R of Perris, which took over Republic Services' old contract in March, asked the City Council earlier this year for an increase of 12.9 percent for residential customers and between 16 percent and 20 percent for commercial and industrial customers.
Utility Director David Kolk explained during the meeting that both the city and CR&R's disagreements were regarding how much city fees would be passed through customers. Administrative and Franchise fees are also collected by the trash hauler.
Kolk said the city decided to waive the payment of the Road Impact and Host City fees to avoid a rate impact of 13 percent.
Councilman Isaac Suchil believes the city will be at a loss, despite securing a lower rate for customers.
"I'm happy we got our ratepayers a little bit lower," said Suchil. "But on the other hand, the city is losing money on Road Impact Fees, so some of the pot holes might not be fixed."
Kolk assured the Council they would recoup the lost money through WDA funds, which will cover road maintenance costs.