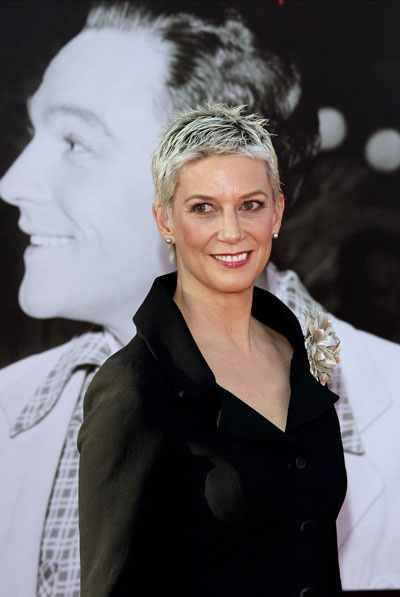 Stepping away from their performance role to bring another genre of artistic entertainment to the Inland Empire, the San Bernardino Symphony Orchestra will present an exciting one-woman show, "Gene Kelly: The Legacy" at the Sturges Center for the Fine Arts for one night only, on April 21.
"Expanding our artistic reach is something the organization has wanted to do for a while," explained Symphony Board President Dean McVay. "This show extends our own mission or accessible music and music education with a relevant and unique performance never before offered in our community."

Actors, singers, and dancers of all ages have been captivated by the engaging and accessible onscreen personality of Gene Kelly. From Singin' in the Rain, to On the Town, to An American in Paris, the legendary dancer, director, and choreographer brought astonishing grace and athleticism to stage and screen, and much of his work is emulated by current artists.
But in fact, most know very little about the man who created some of the most iconic moments in film history.
So in this production, Patricia Kelly, the legendary choreographer's wife and biographer, will take audiences behind the scenes, sharing a deeply moving and intimate portrait of the innovative artist, with rare and familiar film clips, previously unreleased audio recordings, personal memorabilia, and insights culled from her hours of interviews and conversations with her husband.
The show, which runs 140 minutes without interval, will begin at 7:30 p.m. at the Sturges Center for the Fine Arts, 780 N. "E" Street, San Bernardino.
Tickets, which begin at just $10 for students and active military, may be purchased by calling (909) 381-5388 or on-line at www.sanbernardinosymphony.org. General admission tickets are also offered with limited availability at the venue box office prior to each event. Tickets for the VIP reception with Mrs. Kelly following the show are also available for purchase.