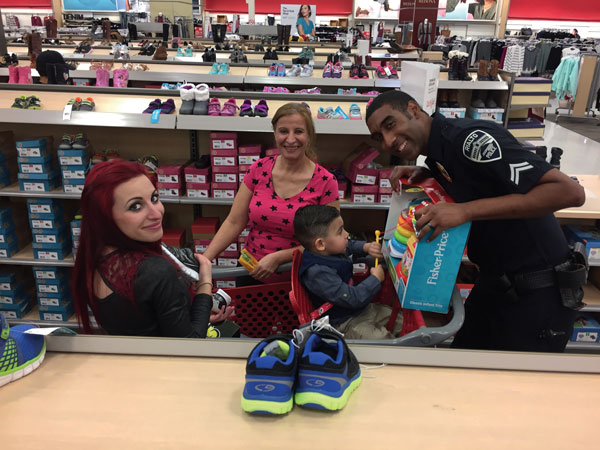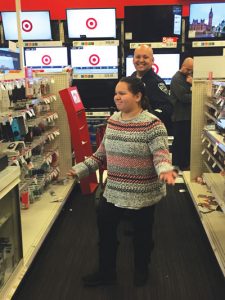 Seventeen lucky youngsters were able to check items off their Christmas wish-list thanks to Rialto Police and Target.
For the first time, the department held its own Shop with a Cop event Dec. 21 at Target's North Fontana store.

Rialto police usually partners with San Bernardino County Probation Department for the annual event, but a last-minute grant through Target's Heroes and Helpers Program made the event possible, making the holidays happen for 15 families from Rialto, Colton and San Bernardino.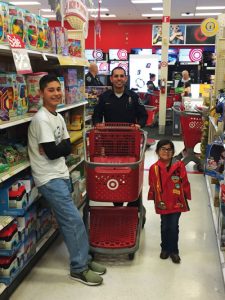 Joining more than a dozen Rialto police were officers from neighboring agencies who were paired up with a child and spent the afternoon shopping with them for everything from clothes to toys. Through its Heroes and Helpers program, Target provided each shopper with $150 to spend.
"Toys, electronics, clothes, shoes — the kids got everything they wanted," said Rialto police Ofc. Dwuan Rice. "It was a pleasure for us to see the smiles on the their faces."
A few officers pitched in some extra bucks to make sure the youngsters were able to get all items in their cart.
Families selected to participate in the event were nominated by neighbors or community members and many were facing financial and medical hardships, making this year's holiday especially difficult, Rice said.
"But best part of this all was that we were able to relieve some of the stress from the parents and were able to give these families that Christmas they wanted to enjoy."