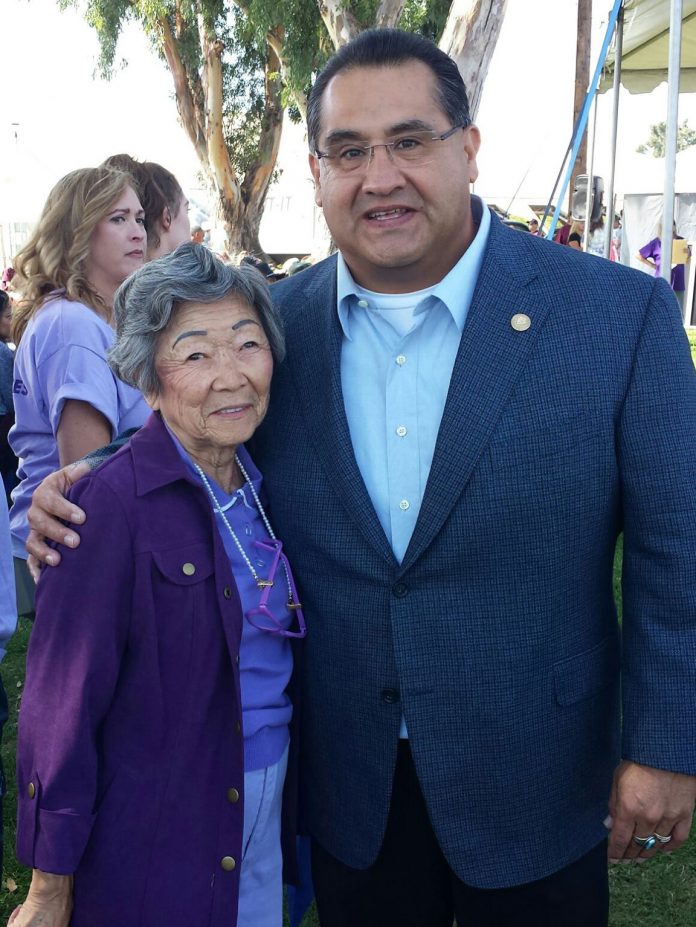 "My addiction started when I was around 12 years old. I felt so different than my peers. Whether that was true or not, that was my reality. Everyone else seemed so sure of themselves and put together. I couldn't figure out what was wrong with me.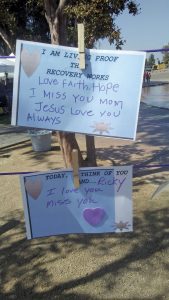 "Active addiction is a hell that I wouldn't wish on my worst enemy. In a short amount of time, I went from partying like any other 'normal teenager' to needing these substances to function. All dreams and goals I had growing up were no longer relevant.

"I went to Ambrosia Treatment Center, a 22-year-old with liver disease from my using. Ambrosia let me stay for six months while I completed the medical treatment for my liver. That was truly a godsend. With the physical pain and psychological anguish, I doubt I would have stayed sober. There was no denying that my higher power was looking out for me and had big plans for my life.
"Recovery makes me feel like that empty space in my heart is finally filled. I have the motivation and drive that I have never experienced before. For the first time in my life, I believe I have a purpose, and I am so much more than just a hopeless junkie sentenced to a life of misery. I know that if I am capable of arresting my addiction for five-and-a-half years, there are no limits on what I can accomplish!"*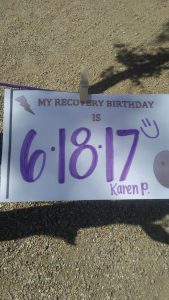 Individuals with similar success stories are celebrated each September during National Recovery Month. Now in its 27th year, Recovery Month highlights the achievements of individuals who have reclaimed their lives in long-term recovery, and honors the treatment and recovery service providers who make recovery possible.
On Saturday, Sept. 23 the San Bernardino County Department of Behavioral Health and its partners presented the 14th Annual Recovery Happens event at the National Orange Show in San Bernardino where hundreds from around the Inland Empire converged to celebrate the successes of those in recovery as well as enjoy free food, entertainment and resources.
"Recovery is difficult but possible; the Recovery Happens event is an example of how the Department of Behavioral Health, in partnership with others, brings to light that recovery happens every day in our county when we strengthen families and communities with support and resources," said San Bernardino County 3rd District Supervisor James Ramos who took part in a special tribute to those in recovery, their families and friends, and those working in the field of prevention, treatment and support. "We must spread the message that prevention works, treatment is effective and people can recover from mental health and substance use disorders – it all starts by empowering them and their loved ones with a conversation."
Award recipients this year are Dana Axelrod, Residential Counselor of the Year; Isaac Caballero, Prevention Advocate of the Year; Pamela Solcum, Outpatient Counselor of the Year; Natasha Sconiers, Recovery Advocate of the Year; and Inland Valley Recovery Services as the Recovery Agency of the Year.
"The Recovery Happens event promotes National Recovery Month and the societal benefits of prevention, treatment and recovery supports for those dealing with a substance use disorder. This national observance reminds Americans that recovery from addiction is possible and lives are reclaimed every day." said DBH Director Veronica Kelley. "For the past 14 years, tens of thousands of people of all ages have attended the Recovery Happens event in San Bernardino County to celebrate the ultimate benefit of recovery: stronger families and stronger communities."
*Name withheld by request.
---
Join our newsletter for weekly wrap-ups of our community coverage, exclusive advertising opportunities and local business specials!