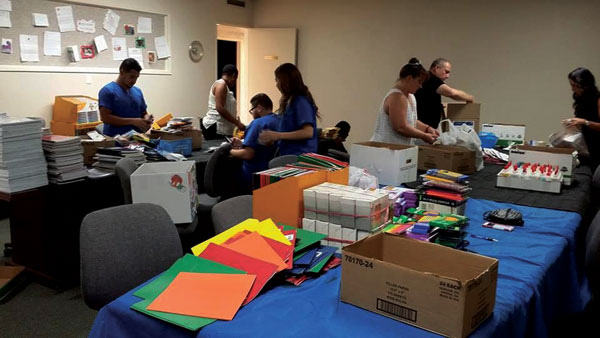 Hundreds of area students headed back to school with smiling faces thanks to Arrowhead United Way.
The volunteer-driven organization helped 400 students from Rialto, Colton and San Bernardino school districts, start the year fully prepared by gifting backpacks filled with school supplies collected through its annual School Supply Drive held over the summer.
"Students' success in the classroom is key to ending the poverty cycle in our community," said Arrowhead United Way President Doug Rowand, in a statement. "Education is one of the key building blocks of our society. Without it our future leaders have nothing to climb upon to reach their full potential."
"As these children move forward with their education, it is Arrowhead United Way's goal to build that child's confidence by helping them to be prepared for any obstacles they may encounter," Several community groups and agencies including Inland Empire Job Corps and BNSF helped organize and stuff the donated school supplies.
Wells Fargo Home Mortgage, McLane Southern California, ITT Technical Institute, Target Distribution, BNSF Railway Company, San Bernardino County Superintendent of Schools, Under Armour Distribution Center, California State University of San Bernardino, Inland Empire Job Corps, and individuals throughout the community were among the supporters who generously donated the school supplies, helping make the backpack giveaway possible.
Arrowhead United Way accepts donations year-round.
To learn more visit www.arrowheadunitedway.org or call 909-884-9441.