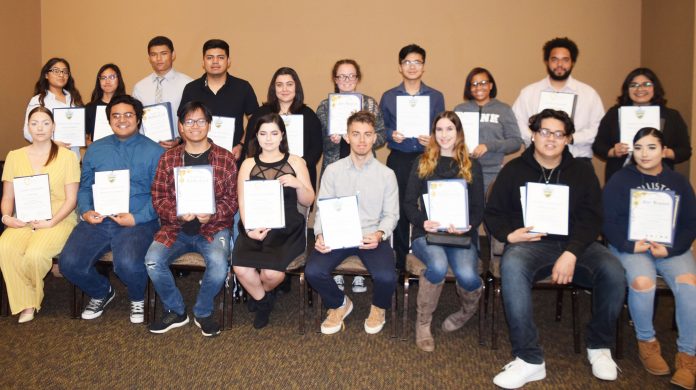 Children's Fund awarded a Children's Fund Shine A Light Scholarship to 25 San Bernardino County youth.
Over $15,000 was divided amongst the scholars, all of whom are current or previous foster youth, or other vulnerable children, residing in San Bernardino County.
Funds are to be used for tuition, living expenses, books, or other fees associated with attending a 4-year university, community college, or accredited trade school.
The scholarship recipients were honored and awarded their scholarship in April at the Children's Network Shine a Light on Child Abuse breakfast at the National Orange Show.
The 2019 Children's Fund Shine a Light Scholars are Jovana Arreola, Justin Burzachiello, Crisentia Castanon, Keann Paolo Castillo, Tabetha Davis, Dimple DeLuna, Courtney Doucette, Anay Garcia, Syerra Gardner, Sianna Gideon, Siaje Gideon, Ryan Hernandez, Preciosa Hernandez, Autumn Howle, Gerardo Jasso, Joshua Lara, Brianna Liedahl, Emonny McConico, Cynthia Morales, Briana Ramirez, Donte Rhodes-Ortloff, Christilyn Sims, Johnny Tran, Alexandra Vivas Palacios, and Richard Yamamoto.