CJUSD and SBVC Announce Program Where Students Can Earn Credits Toward AA Degrees with High School Diplomas 
2 min read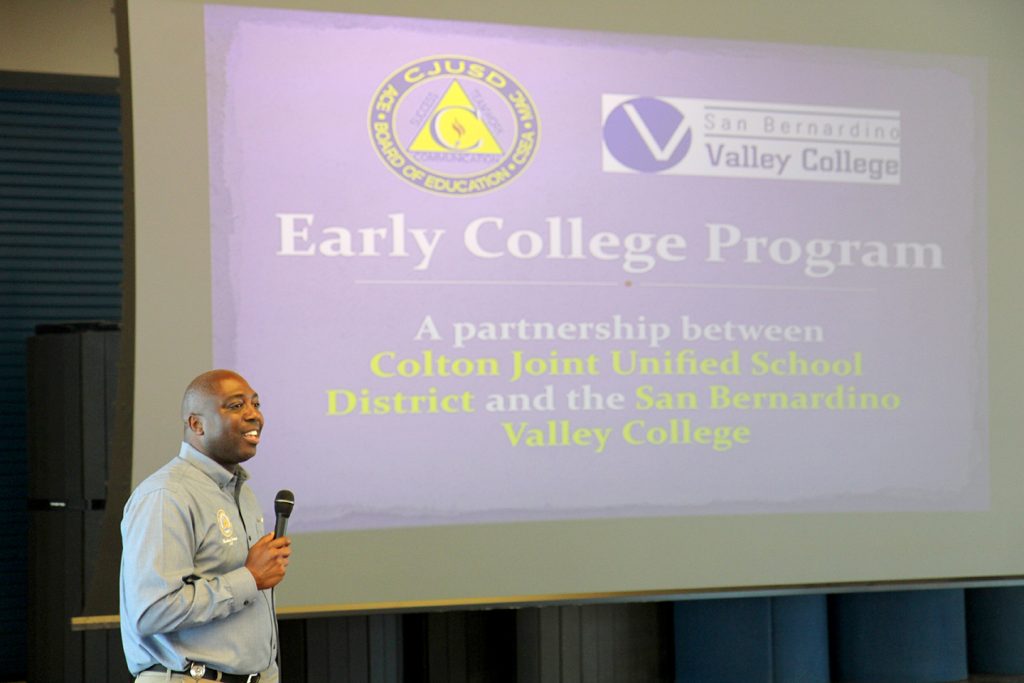 Starting this year, incoming freshmen at Bloomington High School can apply to the Early College Program, where students will earn college credits during high school and possibly graduate high school with an associate's degree.
Students in Early College will take San Bernardino Valley College Courses provided on the BHS campus before school during zero period, as well as one day a week after school on Wednesdays. Some of the college courses students will take also fulfill high school graduation requirements and A-G criteria for UC and Cal State admission, which frees their schedule during senior year for more electives.
Mentors from both SBVC and CJUSD will support the students and all costs for tuition, books, materials, application fees and other fees are covered by the district.
BHS Principal Yvette Roman, who took college classes during her days as a Colton High School Student, told the students that although they will work hard, success is within their reach.
"This is a great opportunity for our students to be exposed to rigorous college level courses, while gaining the skills and educational degrees that are necessary to become highly competitive within the global economy," Roman said. "An added benefit is that students will get a head start on their future educational or career paths! This opportunity could change the trajectory of our student's lives and the generations to come."
CJUSD Director of Secondary Education Dr. Eric Mooney called the Early College Program an invaluable opportunity that will empower students and propel their academic potential to new heights.
"By CJUSD offering this transformative experience in partnership with SBVC, we not only expand horizons but hopefully ignite a lifelong passion for learning. The Early College program at BHS is the district's commitment to bridging the gap between education and real-world success," Mooney said. "One parent shared at our informational meeting that "she just completed her Associates degree at the age of 37 and she is beyond excited that this opportunity exists where her child can complete theirs at the age of 17."
CJUSD plans to expand the program to other district high schools in the coming years.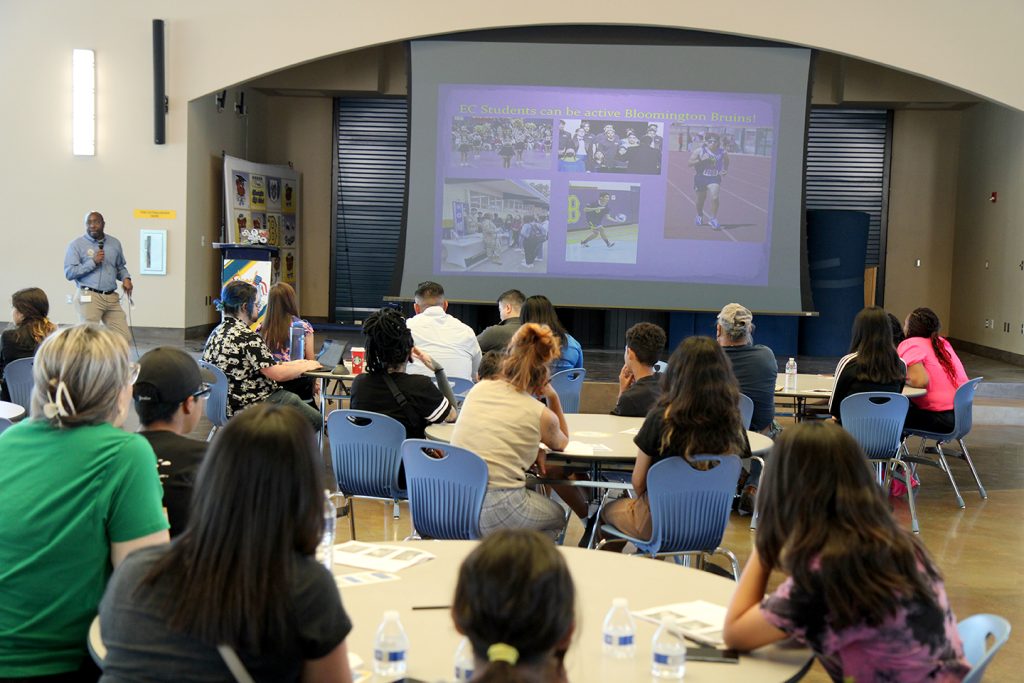 "We are so proud to bring this program to our Colton Joint Unified students," Superintendent Frank Miranda said. "It adds another powerful opportunity for our students to explore their potential and shows the deep investment of both our district, our Board of Education and San Bernardino Valley College in both student success and the prosperity of our community."
Interested students can complete an application located on the district website and follow the submission instructions or they can also email valleynow@valleycollege.edu.