Enjoy the Cruising life
4 min read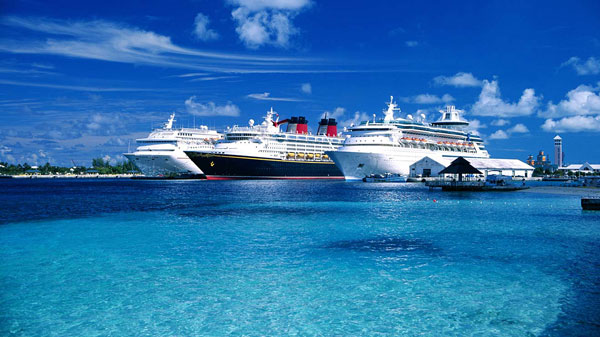 I went on my first cruise fifty-one years ago. It was along the Eastern seaboard and through the Caribbean. Cruise ships have certainly changed since then. In November Stella and I are going on another cruise. It will be my 140th cruise.
In contemplating a cruise, the first decision to be made is where you want to go. I've cruised to Alaska, the Mexican Riviera, the Panama Canal, Hawaii, the Baltic, the Greek Isles, and of course both the East and Western Caribbean.
The second choice is meeting with a reputable Travel Agent, who specializes in cruises. You can make your own plans, but an agent knows where the best deals are available. They also know what "prices" are available. It's their business. Take advantage of their knowledge.
I've lectured on most of the cruise lines, so I know what each line is like. For instance, each one has an exercise gym. With all kinds of equipment. On arriving at a new ship, that is one of the first things I check out.
They are usually crowded when the ship is sailing. When at dock there are few people exercising. There are also several attendants that help.
The price for sailing is usually dependent on the type of room you want. There are basically four classes with various prices and level of deck you wish to be on. The inside rooms are the cheapest. I always tell prospective cruisers that they will not be in their rooms except to sleep.
The second category is a room with a large window. Visibility is excellent. The third type is a large room with a balcony. Along with this type are several suites. The cost of this type is higher.
The last type of room is limited to those that have a disability. The rooms are larger. The restrooms are much larger and there is a balcony. Proof of being handicapped is expected.
As mentioned before, the higher the deck the more expensive the room. Room service is always included for all rooms.
Hypothetically, let's consider that you decide you wish an Alaskan cruise. How do you get there on a ship from Seattle, Washington; or from Vancouver, British Columbian?
You'll board the ship at the dock in San Pedro. If you drive, parking your can will be expensive. I prefer taking a shuttle. From your house. Either Prime Time Shuttle or Super Shuttle. You can choose one for just yourselves or one that will pick up several passengers. They will bring you home after disembarking from your cruise.
Or, you can fly from the Ontario airport. At the Seattle airport, a bus from your cruise ship will take you to the ship.
Or, you can go to Seattle by train from L.A. Amtrak leaves from the L.A train station every day, going the coast route. It arrives the evening of the next day; either by coach or compartment. Food-great food- is always available and if you have a compartment, it's included in the price.
Food is considered the selling point for cruises. Most cruisers gain from 5-10 pounds on a seven day cruise. There is always a buffet plus two or three regular dining rooms. Room service is also available. Usually there are two or three smaller eating areas. Of course, pizza is always open.
In more recent years cruise lines also have "specialty restaurants;" steak, sushi, Italian, Oriental foods. They also have a cover charge per person—15 -20 dollars each.
Two very important items. A security check is taken on embarking. Also, no food or booze is permitted in luggage. Second, cash is not used aboard the ships. An ID is issued and it opens the door to your room and is used for anything you buy. It also must be shown on leaving and returning to the ship from an excursion. Also, U.S. Maritime Law demands a life boat drill before every sailing. Every ship has a casino, that is open only when the ship is at sea.
Cruise lines make their money on alcoholic drinks. They are always expensive. In addition, each passenger is charged a service charge of from twelve to fourteen dollars for each day of the cruise.
Those who have never cruised always ask, what is there to do besides eat?
Activities aboard ships include: dancing lessons, Bingo, water sports, art auctions, lectures, walking, movies, trivia, craft classes, card games, napkin folding, afternoon tea, to name a few.
In the evening there are always Las Vegas type shows, dancing to various musical groups, and of course, the midnight buffet.
Stella and I never go on a cruise without having insurance. Usually a cruise will offer it rather cheaply. In addition, at my age I want health insurance. A friend of mine had a minor stroke when on a cruise, and it cost them $5,400 before they could leave the ship. You will also be amazed at the number of canes, wheelchairs, walkers or scooters on the average cruise. Statistics show that 75 % of cruisers are seniors.
The second most important activity-after eating-is going ashore and seeing the sights. It doesn't make any difference what destination you are on. Remember, they are expensive. Be selective. Talk to your agent or someone you know that has taken your trip. Above all, enjoy every minute.
Amen. Selah. So be it.