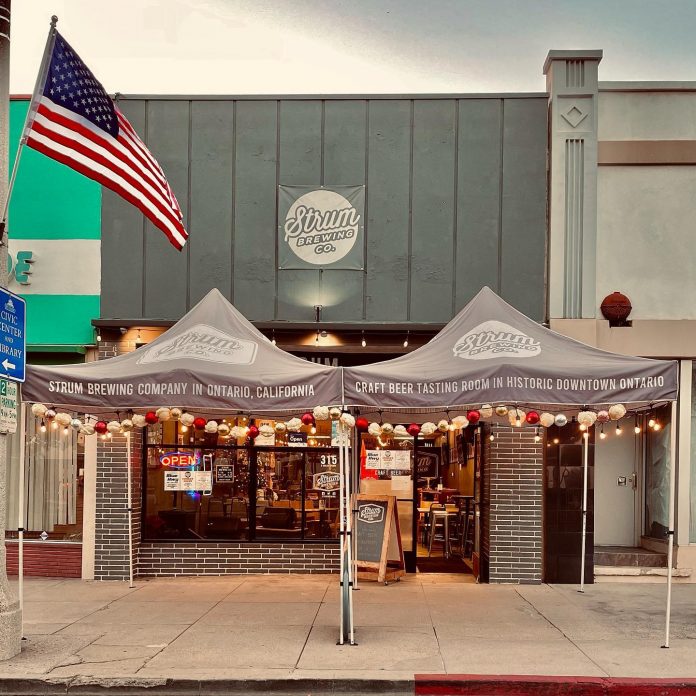 Having a hilariously good time can be affordable when local comics, like Ryan Radusinovic, produce a free Comedy Night every month.
On January 13th, at 8 PM, Radusinovic is set to host another engaging night filled with laughs, raffle prizes, and beer (for purchase) at Strum Brewing Company in Ontario.
"Tickets are not necessary. Just show up ready for a fun 180-minute comedy show with local Inland Empire comics like Gino Riccardi, Michael Silver, and Cocky Rocky," said Radusinovic.
At every show, a nationally touring comedian headlines, and this month's attendees will be treated to a set by Mikey McKernan.
"We're excited to have Mikey with us on January 13th – he's a California native and has become a fan favorite on the Kill Tony Podcast. He's performed at Eagle Rock Comedy Festival and has been featured on TV shows like The New Girl and Ben and Kate on Fox," continued Radusinovic.
He recommends guests arrive about an hour early on the night of the show to guarantee a good seat.
"Anyone that is a fan of comedy should join us. We have a good time each month engaging with the community, and it's a great way for the public to get to know other locals," concluded Radusinovic.
Strum Brewing Company is located at 315 North Euclid Avenue, Ontario.
For more information, visit eventbrite.com/o/ryan-the-comedian-31035543635