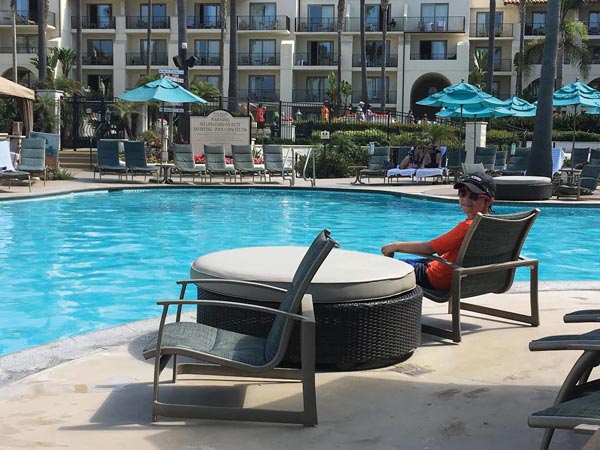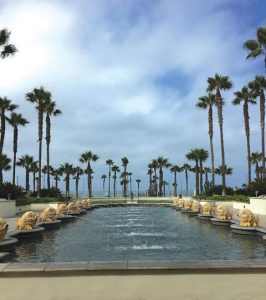 I recently went on vacation with my family and stayed at the Hyatt Regency Hotel in Huntington Beach. It was a fun stay with lots to do. From endless snacks to hours of lounging by the pool, a kid could really be a kid at this place. So if you're looking for a staycation where kids of all ages can enjoy, here are a few tips about the Hyatt.
Rooms- The rooms were very nice at the hotel. They were clean, the beds were cozy, and the view was amazing, especially outside on the mini-patio.
Beach Access- The access to the beach was amazing! You were so close all you had to do was cross a bridge over PCH and you were there. As a guest, at the end of the bridge you could pick up a towel, beach chair and umbrella… talk about service!
Food Options- The food at the Hyatt Regency was okay. While the pizza place was delicious, it did not open until noon, and any time is a good time for pizza. Still, it was worth the wait. Like many other guests, we were waiting outside the doors anxious to eat and head to the beach. There was also Pete's Sunset Grill which was the low point of the food experience for us. The servers were not as nice as in other areas of the hotel and the food was good, but not great.
Pools and Other Activities- There were many pools at the hotel. There were spas, a kids pools, water slides, and the main pool. The variety of pools makes it easy to avoid the crowd. There were also several other activities to offered such as feeding fish, being able to ride a tram to the Pier, bike rentals, and surf lessons (which were very fun to watch). They also have a food court area with fire pits and sell boxes which contain everything you need to make s'mores! With all this fun, you don't need much more entertainment, but the hotel does offer a small arcade as well!
It was a great getaway for the two nights we stayed there!
Overall I give the Hyatt Regency 4 out of 5 surf boards!