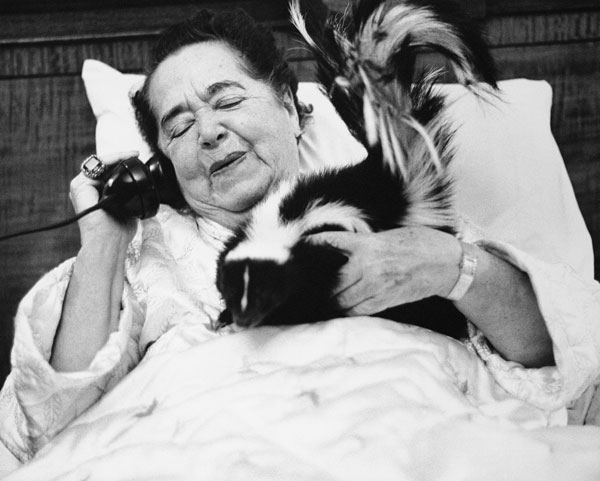 Many thanks to Sarah Ramirez Bitter, my granddaughter, who did considerable research for me on the life of Elsa Maxwell.
Elsa was born in 1883 and passed away in 1963. For over 40 years she was described in Washington, D.C., as the "hostess with the mostest." She was the social icon of the time, entertaining the political leaders of the day, foreign dignitaries and entertainment celebrities. People would do most anything to be invited to one of her parties. To be ignored by her was social suicide.
In her own words, she was ". . . a short, fat homely piano player from Keaokuk, Iowa, with no money or background, who decided to become a legend and did just that." She was a woman of marginal talent on the piano and an entertainer with limited skills, but a person with superb ability as a hostess. People like Maria Callas, Aristotle Onassis, Cole Porter, Noel Coward, Edgar Bergen, Tommy Dorsey, Dinah Shore, Lucille Ball, plus congressman, presidents and scores of other entertainers were honored to attend her parties and to hire her as a hostess.
Her rather pudgy figure prompted her once to say, "I have to send out a search party to find my necklace in all my chins."
In describing her own philosophy of life she declared, "I wake up every morning wondering what wonderful things are going to happen to me." This kind of an attitude made her what she became.
Other witty quotes attributed to her were: "Nothing spoils a good party like a genius" "Never explain and never apologize;" "No one ever went broke in Hollywood underestimating the intelligence of the public;" "Life is a party; you join after it has started and you leave before it is finished."
In speaking of her life, she gives her father credit for establishing a series of guidelines for living. The first was, "NEVER BE AFRAID OF THEY." The ambiguity of "they" is often used to coerce and persuade the unsuspecting. Somehow the pressure of the unknown can often lead to fearfulness and a reluctance to try new things or not face life with confidence. Never be afraid of "they."
The second guideline was, "NEVER COLLECT THINGS; THEY'LL END UP COLLECTING YOU." To Maxwell material values were always secondary to human values. She wanted friends and people as the collateral in her life. How often "things" can be the dominate factor in our lives. When J. Paul Getty received a ransom note for his grandson with an ear, he refused to pay and gave the response. "We were never very close." How tragic to put dollars ahead of a grandson. Don't collect inanimate things.
A third major guideline was, "ALWAYS LAUGH AT YOURSELF FIRST, BEFORE ANYONE ELSE CAN." Ridicule is a horrible thing to endure. To be the object of derision is also horrible, but to be laughed at leaves one without defenses. The only way to cope is to see oneself as vulnerable and subject to mistakes and then laugh. A trip, an embarrassing scene or just plain dumb behavior should illicit laughter in oneself before others can. Be the first to laugh at yourself.
Another guideline given Maxwell by her father is even more subtle and debilitating if believed. When someone says to you, "IT'S NOT WHAT YOU SAY BUT HOW YOU SAY IT THAT IS UPSETTING." I'm not exactly sure what he meant, but Maxwell interpreted it as an expression of a weak and insecure-person. It is usually an excuse. The lack of ability of the speaker to confront truth and logic. Whether given or received it is not a compliment but an insult.
The last guideline given to Maxwell was, "TAKE SERIOUS THINGS LIGHTLY AND LIGHT THINGS SERIOUSLY." This is a plea for balance in one's life. She admonishes us to lighten up on the major events and tragedies of life while at the same time paying attention to the common things that we often ignore.
These truths are truly words to live by. And they should be incorporated into the New Testament. They sound like some of the words of Jesus.
Amen. Selah. So be it.