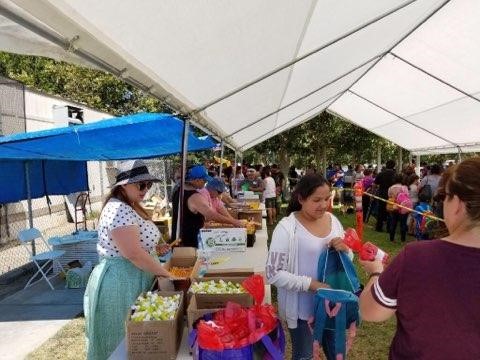 The Olive Branch Development and Empowerment Services Inc. helps those in the community who are struggling financially, physically and emotionally.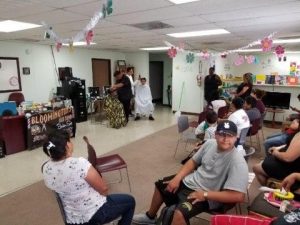 It offers a safe haven for local women and children throughout the Inland Empire.
"We're a non-profit, we provide counseling and a variety of resources, crafts, events, and even haircuts," said Angela McClain, Olive Branch Development president.
The organization recently organized a trunk-or-treat for Halloween, on Thanksgiving a community dinner is planned, and a toy giveaway is being coordinated for Christmas.
"The trunk-or-treat was amazing; it was our second annual. Over 300 people showed up, it was great. We also do movie night in the park. We started doing it inside of the center; we had over 300 people attend our last movie night and we gave away free hotdogs," McClain said.
On November 17, Olive Branch Development is hosting a Thanksgiving community dinner where the community will have an opportunity to meet and speak with the organization's staff.
"We help with emergency clothing and food. Our focus is families, women and children. We do backpack and school supply giveaways. This past year we supplied 280 children with a pair of shoes and 500 backpacks filled with school supplies.," continued McClain.
This year marks the organization's third year hosting such giveaways.
"I come from a household that suffered domestic violence. Women and children have always been in my heart and a part of my passion. Being that I'm a counselor myself, I knew I wanted to do this. I just started and with a lot of faith, this organization has grown and then some," McClain said.
This year, McClain is adding a telethon fundraiser to Olive Branch Development's agenda to raise money for a future home for mothers and children facing hardship; a place where they can receive assistance obtaining GED's and jobs.
"If anyone would like to donate…we survive off donations. A lot of the first 2.5 years we survived off donations. I've had some parents bring in snacks and craft supplies. When kids come after school we like to have something to give them to eat. Anything helps. We always need volunteers, we can never have enough volunteers," added McClain.
Anyone in the Inland Empire who is interested in seeking services from Olive Branch Development just has to make one easy phone call.
"All they need to do is call us or contact us on Facebook at Olive Branch Development and Empowerment Services. We service the entire inland empire," concluded McClain.
For more information, Call (909) 572-4348.