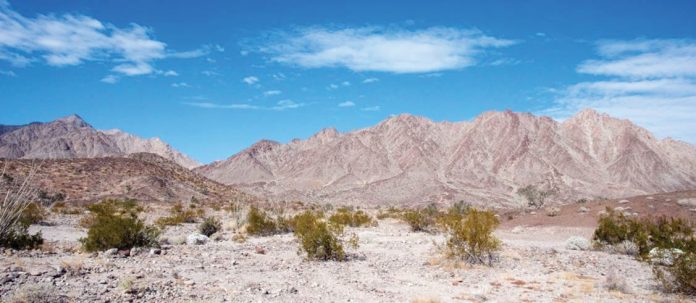 San Bernardino County is home to the Mojave Trails, Castle Mountains, and Sand to Snow National Monuments. The Mojave Trails National Monument is a landmark of the American West. The Trail contains the largest land gifted in American history, with over 200,000 private acres donated to the federal government for conservation. The Sand to Snow Monument, comprised of 154,000 acres, is a critical wildlife corridor, hosting plants and animals that live nowhere else on Earth. This also includes 23 miles of the Pacific Crest Trail, which are the most biologically diverse mountains in the contiguous United States.
The California desert remains among the most pristine, unique, and iconic landscapes in the nation. Americans have long been drawn to the striking beauty of these landscapes. Our desert public lands are home to significant historic, natural and recreational resources. These national monuments and others around the nation are public assets that serve to benefit society as a whole. Our protected desert lands provide numerous benefits to our region, from supporting local businesses to protecting our military installations from impeding encroachment challenges.
Inland Empire communities are particularly challenged when it comes to open space. Such a problem is partially alleviated by the national monuments in our region. The San Gorgonio Mountain region provides a variety of recreational opportunities for approximately 24 million people who live within a two-hour drive. Access to the outdoors is a fundamental part of a child's healthy development; and these outdoor experiences lead to better self-esteem.
Protected areas in our desert region are also economically important. In 2016 alone, visitors to Death Valley, Joshua Tree National Parks and the Mojave National Preserve contributed $265 million to the region's economy, supporting nearly 3,700 jobs.
In April 2017, the Trump Administration ordered a review by the Department of the Interior, which placed these national monuments at risk of being rescinded. Also at risk are two more dozens of monuments which have been established since 1996.
When the Trump Administration and the Department of the Interior invited the public to comment. They received an overwhelming 2.8million comments. Over 99% expressed support to maintain and expand our national monuments. Despite the public benefit provided by our national monuments, the Trump administration is considering reducing our nation's monuments and opening up these previously protected lands to allow drilling, mining, logging, and other special interests. Such actions are contrary to public opinion. Instead they are aimed at wiping out the very core of our rich American history, and such actions are very disturbing.
Given the above, I join the Chambers of Commerce, businesses, local officials, native American tribes, faith leaders, active and retired military service members, cultural heritage experts, conservationists, and scientists in their plight to keep our national monuments open to the public; and to help protect the cultural and historical integrity of these national monuments so that they may also be enjoyed by future generations.
Richard A. DeLaRosa
Mayor of Colton
---
Join our newsletter for weekly wrap-ups of our community coverage, exclusive advertising opportunities and local business specials!