Recent DACA decision gives immigrant groups 'greater momentum' for Dream Act
2 min read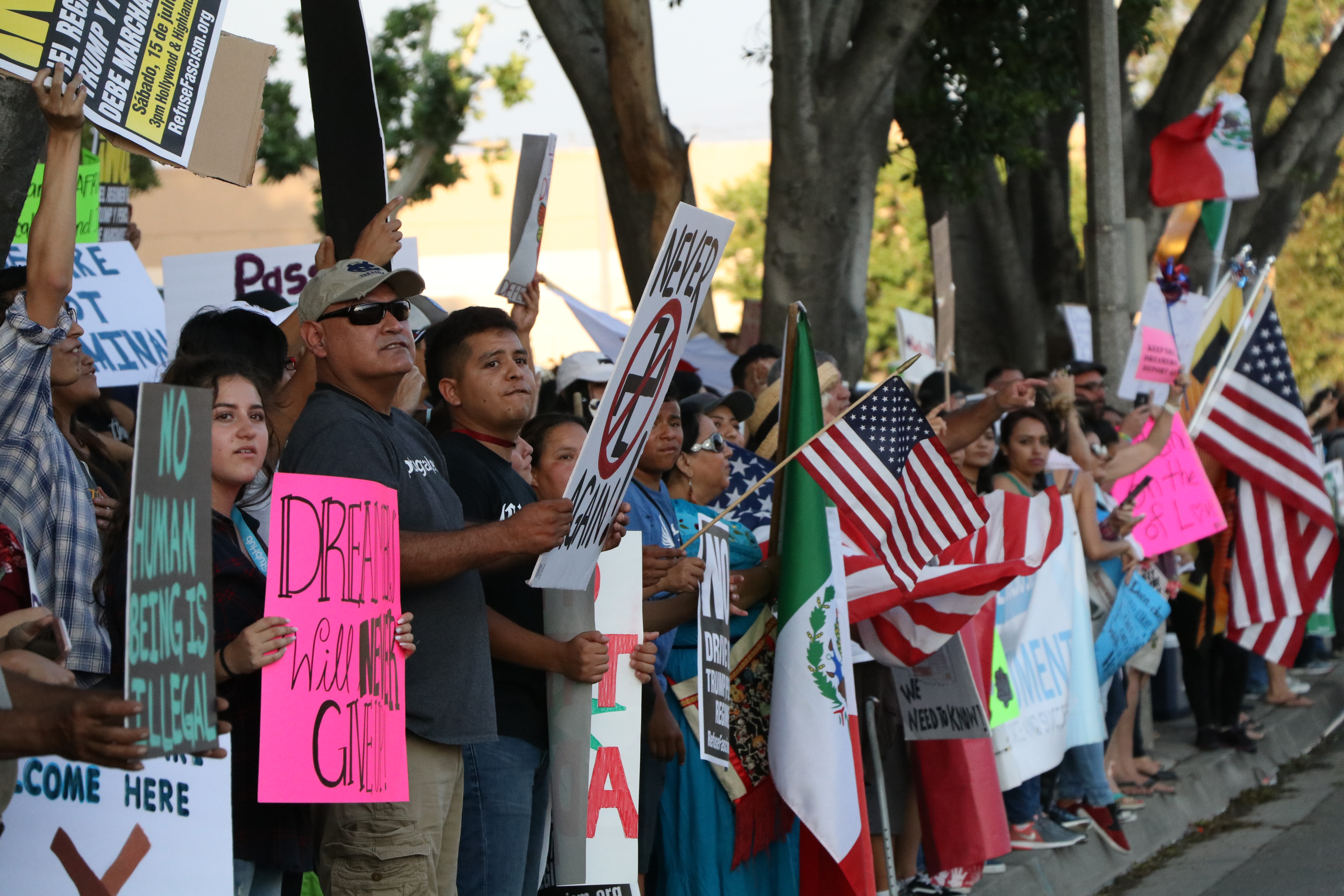 A U.S. judge's order to block the Trump Administration's rescinding of the Deferred Action for Childhood Arrivals program is receiving praise from local immigrant rights groups.
Despite the news, members of the Inland Coalition for Immigrant Justice (ICIJ) are proceeding carefully in their efforts to help immigrant youth renew their temporary legal status.
"We are hopeful this decision will allow undocumented youth to continue renewing their DACA," said ICIJ Director Javier Hernandez.  "We will start preparing for renewals if the opportunity arises. No one should be separated from their family and home."
U.S. District Court Judge William Alsup is demanding the federal government to resume accepting applications for DACA–a program that provides young undocumented immigrants the chance to receive work authorization.
Attorney General Jeff Sessions announced on Sep. 5, 2017 that the federal government was rescinding the program that has helped over 800,000 undocumented immigrants establish themselves in a country they consider home. Of that number, about 60,000 reside in the Inland region, according to the Migration Policy Institute.
For now, DACA recipients who were unable to renew their work authorization before an October 5, 2017 deadline will have the chance to submit applications to U.S. Citizenship and Immigration Services. The injunction will not permit first-time DACA applications.
Inland immigration groups understand this is only a temporary solution and will continue to push Congress to pass legislation to offer a pathway for citizenship. Without a permanent solution, DACA recipients will be forced to leave their jobs, drop out of school, and potentially be deported, advocates say.
"Unfortunately, we had to turn down many individuals due to their expiration date," said Hernandez about the deadline. "It was difficult informing youth they would be at risk of deportation after their DACA expired."
The Inland Empire Immigrant Youth Collective confirmed that they will continue to pressure local federal legislators to pass a "clean Dream Act", said organizer Alondra Naves.
"Although the recent announcement on DACA may seem like a step in the right direction, let's not let it distract us from the fact that we need a permanent solution for DACA recipients, TPS holders, refugees, and the rest of the immigrant community that has been under attack by the administration."