Rialto's Joe Baca Sr. Refutes Andy Carrizales' Claims After FPPC Clearance, As Pepper Avenue Specific Plan Referendum Collects Signatures
5 min read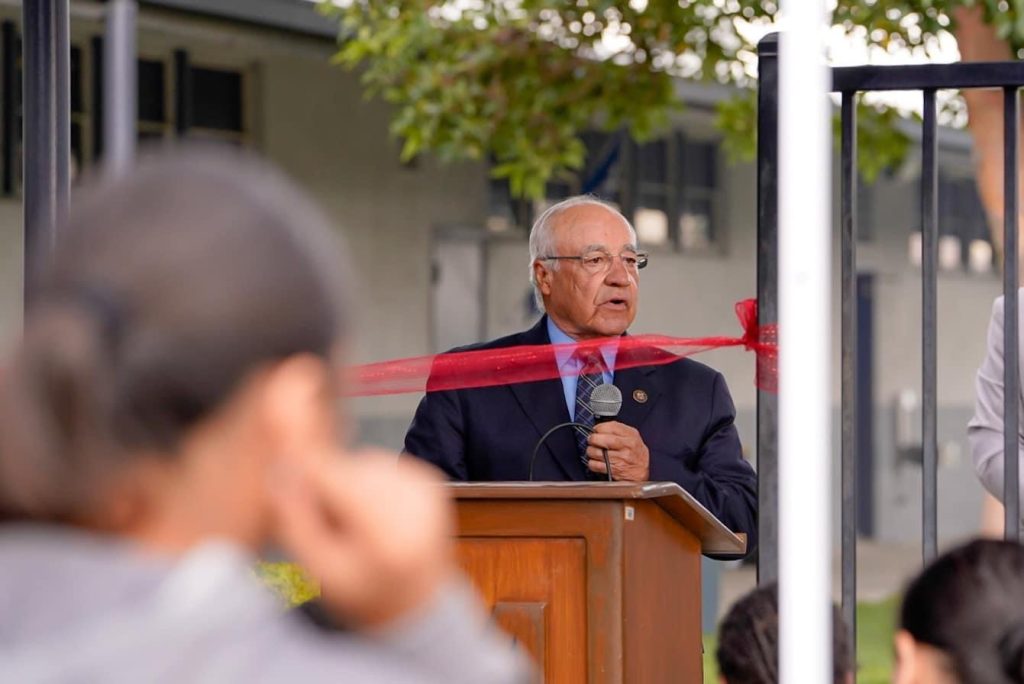 The California Fair Political Practices Commission (FPPC) has ruled in favor of Rialto Mayor Pro Tem Andy Carrizales, dismissing allegations of a conflict of interest in voting for the Pepper Avenue Specific Plan Amendment. The decision came after a thorough investigation prompted by two filed complaints, one anonymous and the other from a Rialto constituent.
The controversy began on April 25, 2023, when Carrizales voted on the Pepper Avenue Specific Plan Amendment to allow for a 476,650 sq ft. warehouse. Baca Sr. subsequently alleged that Carrizales had a stake in a property located a few hundred feet from the proposed warehouse development project, implying a potential conflict of interest. At the time, a legal opinion was provided to the city that recommended Carrizales and Planning Commissioner John Peukert abstain from the vote because each lived in a property located more than 500 feet but less than 1,000 feet away from the proposed project. The amendment was voted for by Carrizales, along with Councilmembers Ed Scott and Rafael Trujillo.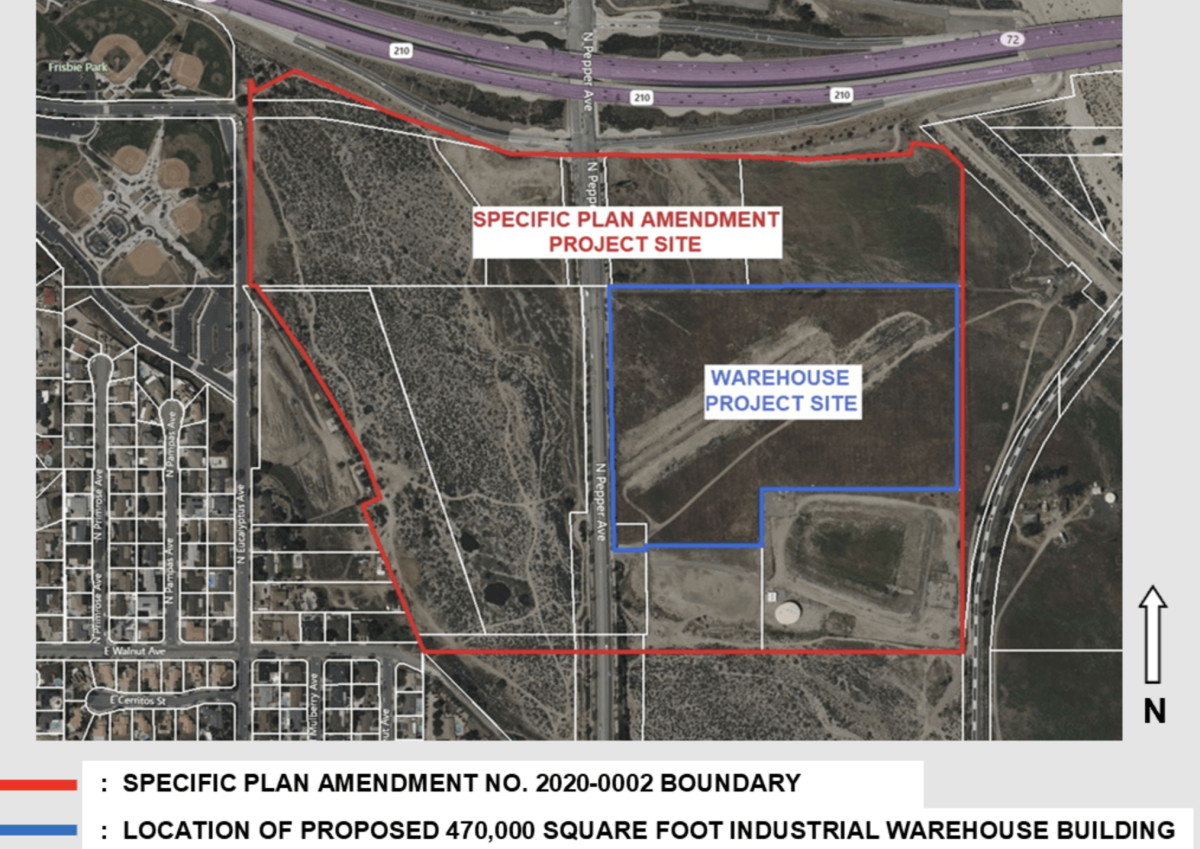 On June 21, 2023, an anonymous complaint echoing Baca Sr.'s initial concern was filed with the FPPC. Days later, a sworn complaint by former Rialto Mayoral Candidate Lupe Camacho was submitted to the FPPC using the exact wording of the anonymous complaint.
On July 21, 2023, Baca Sr. said he did not file a complaint with the FPPC.
Carrizales, however, has vehemently denied these conflict of interest allegations from the start. "I sought legal advice regarding the vote on the Pepper Avenue warehouse, and I have no conflict of interest voting on that project," he said. "My mother-in-law owns the property that my family and I live in. I have no conflict of interest or financial interest."
The FPPC, after a comprehensive review of the complaint and evidence provided, found no evidence to support these allegations. In a public letter, Christopher B. Burton, Acting Chief of the Enforcement Division, stated that Carrizales "does not have a disqualifying conflict of interest in decisions regarding the Pepper Avenue Specific Plan Amendment and Industrial Development Project."
Burton further clarified the FPPC's decision, explaining, "Under the Political Reform Act, a public official has a disqualifying conflict of interest in a governmental decision if it is foreseeable that the decision will have a financial impact on their finances or other financial interests. Financial interests include those of a public official's immediate family members. The Act defines 'immediate family member' as the spouse and dependent children of a public official."
"Since it does not appear that Andy Carrizales or his immediate family members have an ownership interest in the subject property, Council Member Carrizales does not have a disqualifying conflict of interest," Burton wrote.
Carrizales expressed relief at the FPPC's decision but also voiced disappointment at the actions of his fellow council members. "Our community and residents deserve better," he said. "To viciously attack my family and my wife's mother is wrong. This was done for nothing other than political agendas."
Baca Sr. responded by saying, "That's not true. I never attacked his mother-in-law or his family."
Carrizales also pointed out the involvement of Baca Sr.'s son, Joe Baca Jr., in the allegations. "It's shameful that two seasoned political figures took it upon themselves to attack me and that a San Bernardino County Supervisor would have his staff play along with this injustice," he said.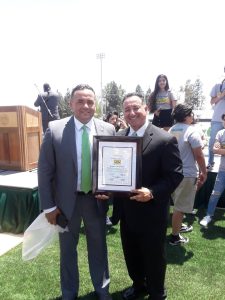 According to a press release issued by Carrizales, the staff he refers to is Lupe Camacho, who he alleges is a Special Project Manager for Baca Senior's son, County Supervisor Joe Baca Jr.
But Baca Senior told IECN that is not true. "Lupe Camacho is not a staff member and has never worked for Supervisor Joe Baca Jr."
Last month, Baca Sr. questioned why Carrizales still participated in the vote when Planning Commissioner John Peukert followed the recommendation of the legal opinion back in April 2023. He is also concerned about the project's economic benefit," We need to be voting in the best interest of the City of Rialto. Period. How do we know this warehouse project will even bring our city jobs? This giant warehouse could impact growth and development, changing the perspectives of people wanting to move to Rialto and adjusting the total population, which could affect our local economy.
Carrizales responded, "I believe Baca is upset because the developer didn't give him a donation to the Joe Baca Foundation. The foundation was paying his family members until they were exposed; now, that's a financial conflict of interest. I've told Baca if he believes that I am breaking the law or have some financial gain from this project to report me to the FPPC."
On July 21, 2023, Baca Senior said he did not file a report to the FPPC. Baca also says he met with the developer and never asked for money. "I never asked the Developer Tim Howard for anything, and he'll tell you that I didn't ask for anything, because it's against the law."
Baca also spoke against Carrizales' claims regarding the Joe Baca Foundation paying out its family members by saying, "Those claims are not true. The Joe Baca Foundation was never paying any of my family members."
Baca urges the community to sign up for the referendum to overturn the Pepper Avenue Specific Plan Amendment decision by July 27, 2023, at 227 N Riverside Ave., Rialto.
The FPPC's ruling has effectively cleared Carrizales of the allegations and complaints, reaffirming his position and right to vote on matters related to the Pepper Avenue Specific Plan.
But that's not all for Rialto. In the next council meeting, scheduled for Tuesday, July 25, 2023, the council is receiving a public hearing to consider a tentative parcel map, conditional development permit, and precise plan of design for a 430,581 sq ft. industrial warehouse building; to clarify this is a new separate warehouse development project. The proposed project is located on the north side of Baseline Road, approximately 350 feet east of Fitzgerald Avenue.
*This is a comprehensive update to the article California FPPC Clears Rialto Councilmember Andy Carrizales from Conflict of Interest Accusations Amidst Pepper Avenue Warehouse Controversy that was published July 14, 2023.