San Bernardino Valley College Foundation Now Accepting Board Director Nominations
1 min read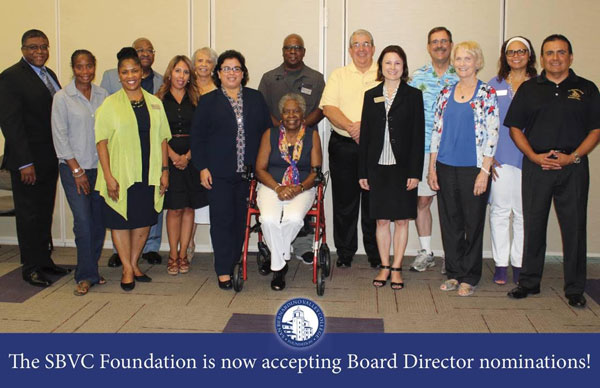 The San Bernardino Valley College Foundation is now accepting nominations for new Board Directors. Nominations will be accepted through February 28, 2018. The SBVC Foundation is governed by a 27-member volunteer Board of Directors that is charged with setting policy, providing oversight, and strengthening support for the college. Each Board Director's commitment to these activities enables San Bernardino Valley College to better serve its students and the local community.
A nonprofit 501(c)(3) organization, the SBVC Foundation has raised funds since 1973 to support student scholarships and educational programs at San Bernardino Valley College. Every year, the SBVC Foundation awards more than $200,000 in scholarships to SBVC students.
A strong candidate is someone who is interested in advancing San Bernardino Valley College, is committed to the SBVC community, and has the capacity to contribute and/or bring in contributions to the SBVC Foundation. Nominees must be at least 18 years old. Prospective candidates are encouraged to nominate themselves. Newly-elected Directors will begin their three-year terms on July 1, 2018.
Nominees will be reviewed by the SBVC Foundation Board Development Committee and presented to the SBVC Foundation Board of Directors for election. To nominate yourself or someone whom you believe meets the aforementioned qualifications, please visit www.sbvcfoundation.org and click the Board Nomination link at the bottom of the page. For more information, contact the SBVC Foundation at (909) 384-4471.