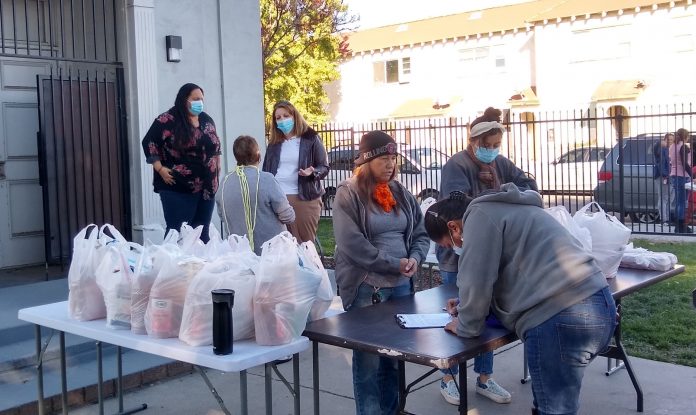 Lutheran Social Services of Southern California (LSSSC) – a leading provider of social services programs in Southern California – is proud to announce grant funding from Stater Bros. Charities in the amount of $2,500.
Funding from Stater Bros. was made in conjunction with a continued partnership with Lutheran Social Services that addresses hunger relief. Their financial support will provide food pantry services and community meals to low-income households and over 500 men in LSSSC's emergency shelter program in the city of San Bernardino.
LSSSC CEO Dr. LaSharnda Beckwith said, "We are so grateful to Stater Bros. for their continued financial support and shared vision of providing comprehensive community services to address hunger for low-income families and the unhoused communities in San Bernardino."
Stater Bros. Charities supports the critical needs in the communities where Stater Bros. employees live and work. Their support spans funding to countless local organizations and causes that benefit hunger relief, children's well-being, education, health, help for the nation's veterans and active service members.