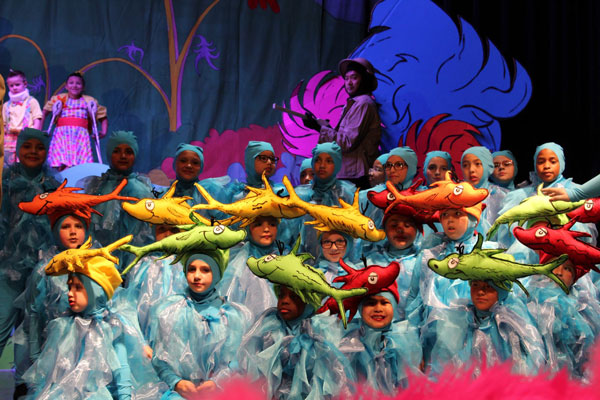 You can see it here, see it there, see it only if you dare, but bring a bear, bring a mouse, bring a cat, but leave your house!  And what could we possibly be talking about but a Seussical the Musical moment!
Grand Terrace's Terrace View Productions is presenting this year's performance in the Whitmore Auditorium at Colton High School on April 19, 20, and 21, 2018.  This is a whimsical but professionally done take of some of Dr. Seuss' best writings.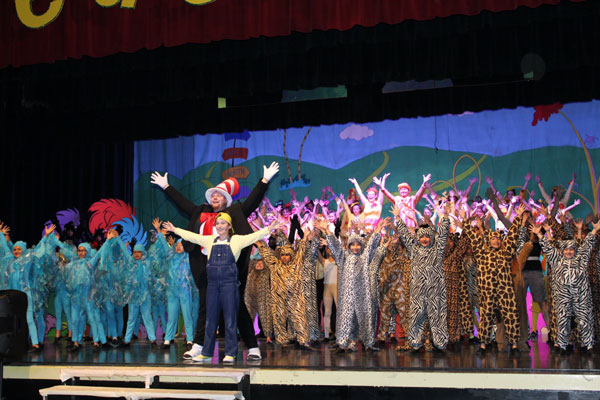 Seussical the Musical falls into a long-time tradition for Terrace View Elementary School, which has produced a major theatrical production every school year that rivals the best of Broadway!
Geri Marquez, the director of the show stated, "We are so excited to bring Seussical the Musical to stage for our 11th annual production!  In addition to spectacular sets, we also have a cast of over 120, including professional adult actors.  Don't miss out on this show, because our production is sure to be like no others you've ever seen before!"
Actress Courtney Barnes who plays the part of Gertrude shared, "Theatre opens up our world to great and brand-new experiences, as well as doing so many amazing things for our young people in changing their world."
Tickets for the production are on sale now for $12, please note they will be $15 at the door, and you can call (909)-586-5792 for more information.