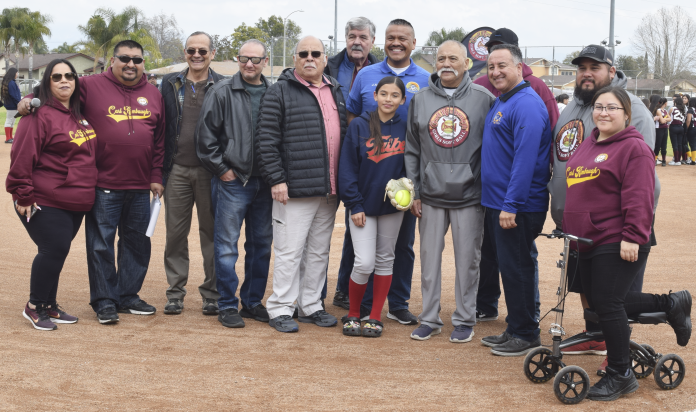 Colton's Carl Rimbaugh Girls Softball opened its bleachers and field for the new season on March 4th, with an exciting opening ceremony.
The event was attended by local officials, including Mayor Frank Navarro, Councilmembers Dr. Luis Gonzalez, David Torro, Councilmember John Echevarria, and San Bernardino County Supervisor Joe Baca Jr.
Councilmember John Echevarria expressed his excitement about meeting the female athletes and the local families who support them. He also wished them a successful season and proudly declared, "Colton, the city to stay in and play in!!"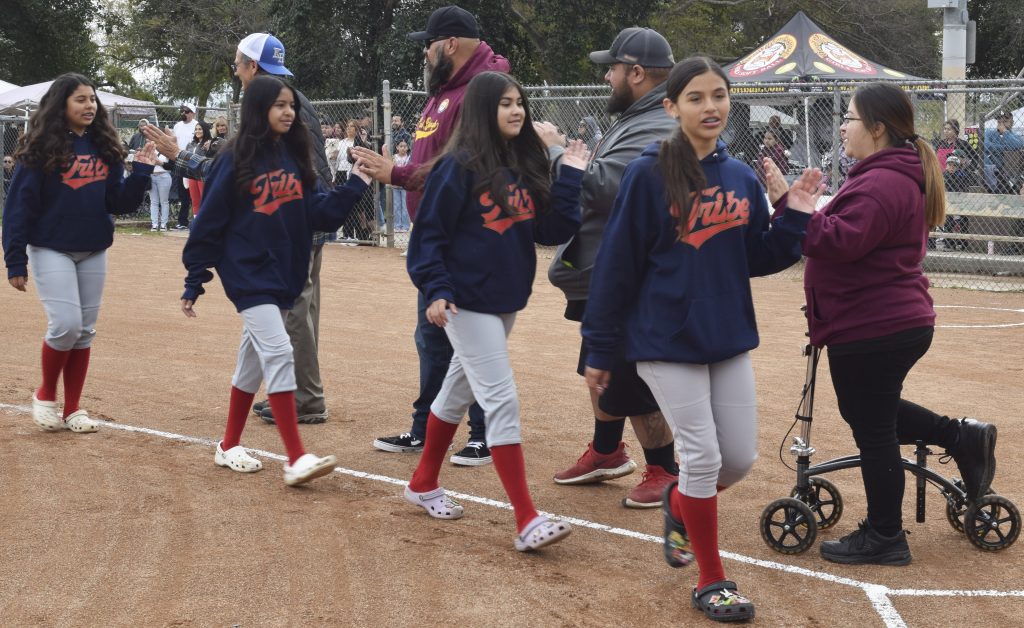 The event was filled with music, food vendors, and hundreds of dollars in raffle prizes. Hamburgers and hotdogs were served by the vendors, while the softball players enjoyed meeting their fans and gearing up for the new season.
Supervisor Joe Baca Jr. took the opportunity to thank the Carl Rimbaugh board members for their efforts in bringing the community together through softball. He presented them with a certificate of recognition and a keepsake baseball, emphasizing the importance of sports in uniting communities.
The Carl Rimbaugh Girls Softball League has been providing opportunities for young girls to play softball in Colton for many years. The league has a long history of producing talented softball players who have gone on to play at the high school and college levels.
The opening day ceremony was a great way to kick off the new season and celebrate the sport of softball in Colton. It brought together the community, local officials, and the athletes who will be competing throughout the season. The event showcased the importance of sports in bringing people together and creating a sense of community.