TruEvolution's Project Legacy Marks First-of-its-kind Supportive Housing for Inland Empire LGBTQ+ Youth & Veterans Experiencing Homelessness
4 min read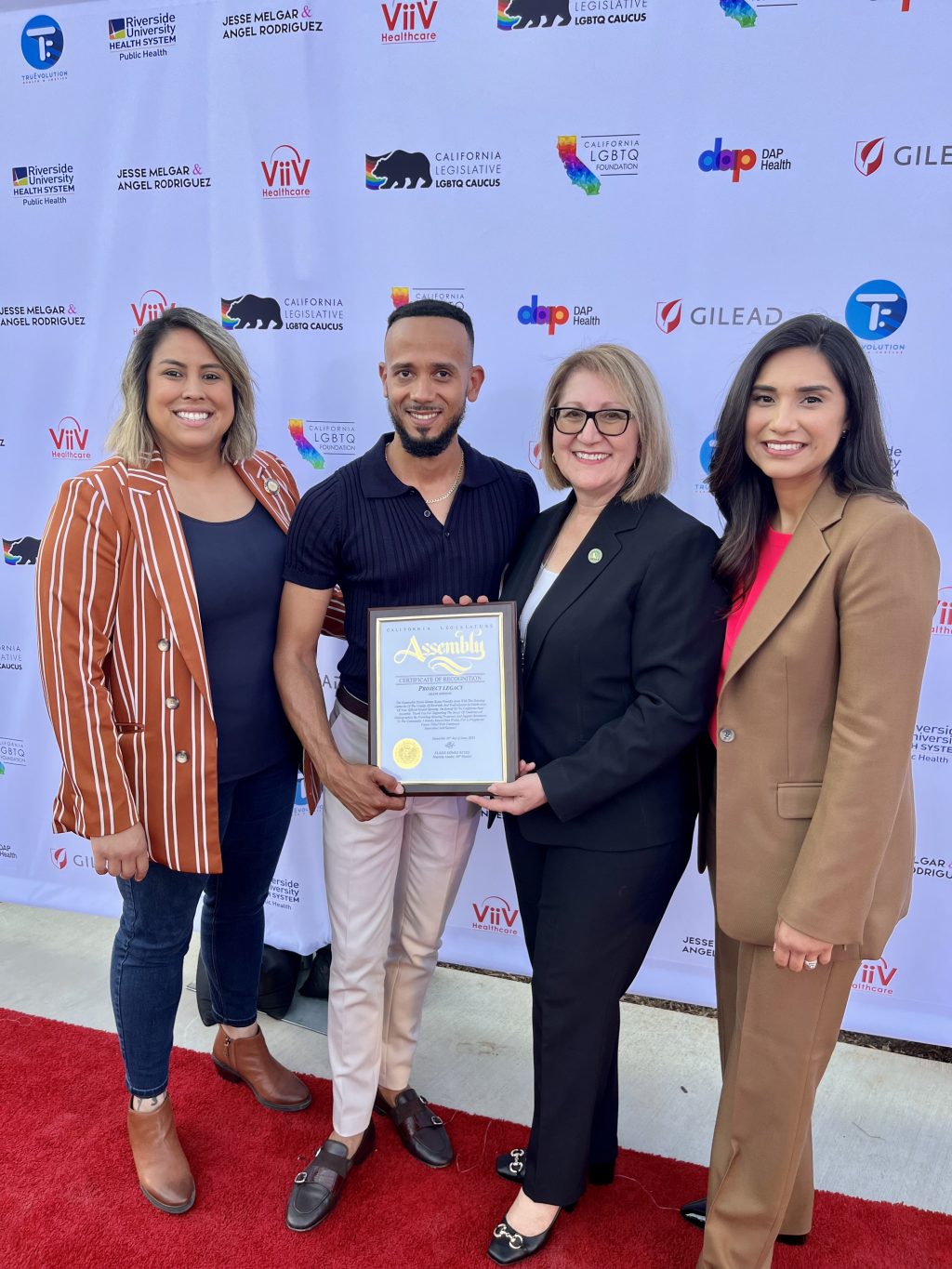 In a significant stride for California's underserved communities, a congregation of esteemed state officials and nearly three hundred local leaders joined hands with TruEvolution on Friday to inaugurate Project Legacy. This pioneering endeavor marks the state's first and only Homekey site dedicated to supportive housing for homeless LGBTQ+, HIV+ youth, and veterans.
Lourdes Castro Ramirez, California's Secretary of the Business, Consumer Services and Housing Agency, chaired the grand opening event alongside Senator Susan Talamantes Eggman, the Chair of the California Legislative LGBTQ Caucus. Together with Caucus members Senator Caroline Menjivar, Assemblymember Sabrina Cervantes, and Assemblymember Corey Jackson, they stood shoulder to shoulder with Riverside County Supervisor Karen Spiegel, Riverside Mayor Patricia Lock Dawson, and TruEvolution's CEO Gabriel Maldonado.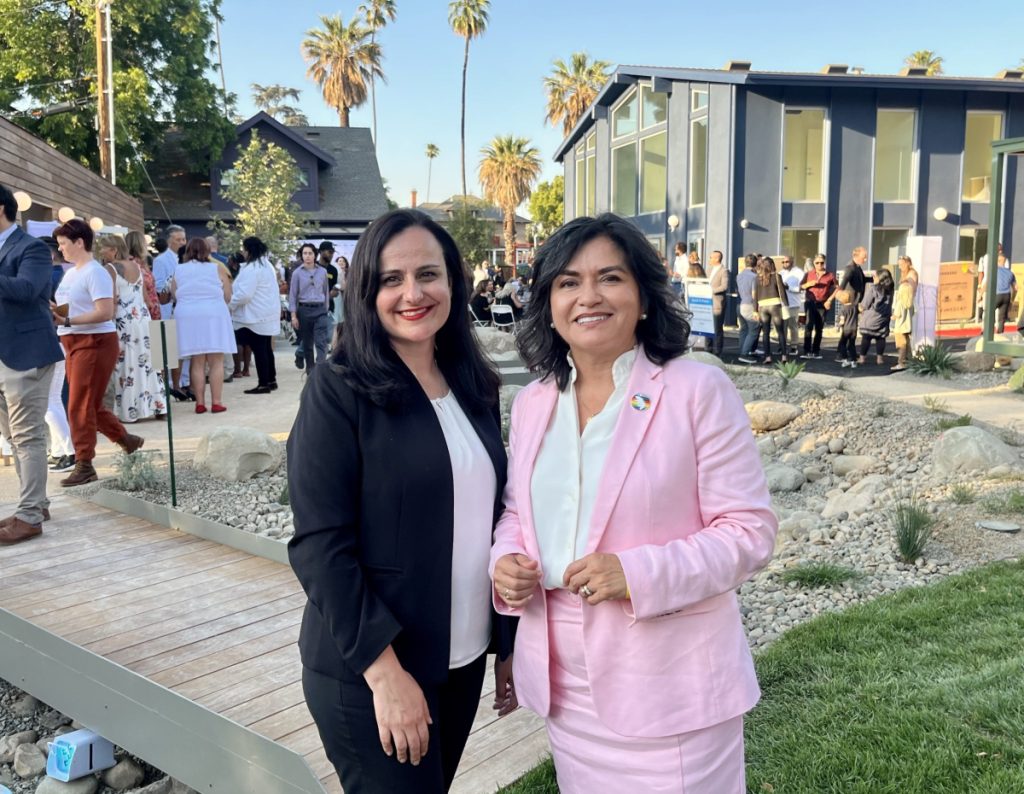 "We embarked on this project amid the pandemic in a state of emergency," said Gabriel Maldonado, CEO of TruEvolution. "Our initial approach was to repurpose existing houses. But we soon realized that what we needed was a holistic living space. A place where wellness, fitness, nutrition, social services, mental health, and healthcare could all be co-located to provide comprehensive support for this community."
Project Legacy, situated in downtown Riverside, stands as a beacon of hope for the state's LGBTQ+ marginalized community, providing a safe haven that moves beyond mere accommodation. Its design includes:
Forty-nine beds for transitional housing.
An overnight housing manager's quarters.
An on-site primary and specialty health services center.
A mental health clinic.
A job training center.
A fitness center.
Even a community garden.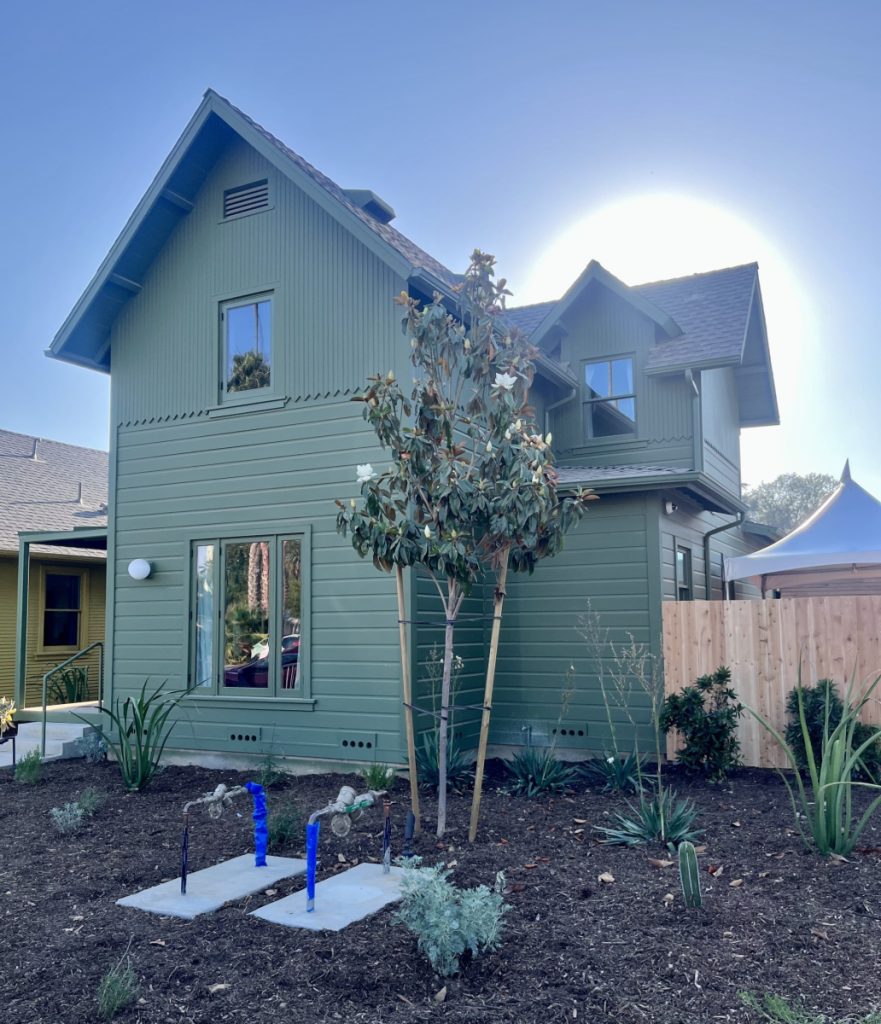 "Wrap-around services are crucial for every community," Assembly Majority Leader Eloise Gomez Reyes emphasized. "Gabriel Maldonado and his team have left no stone unturned in ensuring our youth have access to every service they need. This isn't just a shelter; it's a home."
Impressed by TruEvolution's person-centered approach, Secretary Ramirez praised the project's alignment with Governor Newsom's vision of providing resources and support to local communities, helping them address their unique housing challenges.
"When the pandemic hit in 2020, we were deeply concerned about its impact on our most vulnerable residents," she recalled. "That concern led to the birth of the Home Key model, an innovative solution to create permanent, safe, affordable housing that meets the comprehensive needs of individuals who have experienced long-term homelessness."
In 2021, homelessness among LGBTQ+ youth in California was alarmingly disproportionate, representing 40% of the homeless youth population, despite making up only 5-7% of the overall youth population. Moreover, studies have shown that 1 in 3 foster kids identify as LGBTQ+, further exacerbating their risk of homelessness and mental health issues.
Assemblymember Sabrina Cervantes, who successfully procured $10 million for the project, echoed this sentiment. "This facility is not just the first of its kind in the Inland Empire but a transformative beacon that will be scaled across the state. It's not just about providing beds; it's about offering healthcare, mental health support, and career services in a state-of-the-art facility that will truly transform lives."
As the country commemorates LGBTQ+ Pride Month, the inauguration of Project Legacy is a timely reminder of the necessity for targeted, comprehensive initiatives to support marginalized communities.
State Senator Caroline Menjivar, from the 20th district, summed up the importance of this moment, saying, "I drove two hours from Los Angeles to be here for this momentous grand opening. LGBTQ+ seniors are among the populations most vulnerable to homelessness. As a lesbian, I'm determined to return this success to my district. Our people are at risk of sexual harassment, mental health problems, and homelessness. Project Legacy is the comprehensive solution we need in my district."
Project Legacy not only answers an immediate crisis but also illuminates a path forward. It confronts the stark reality of homelessness and health disparities faced by the LGBTQ+, HIV+ youth, and veterans, delivering an innovative model for supportive housing that can be replicated throughout California and, potentially, the nation.
CEO Maldonado reflected on the project's early successes, explaining, "We've already moved 17 residents in, and we're seeing that not every individual needs the same amount of support or the same amount of time spent here. Some people may need an extended period of stability to save for a move into permanent housing. Others need less time but more intensive services. We're committed to understanding and responding to these diverse needs to prevent our residents from slipping back into disparity and homelessness."
The impact of Project Legacy's groundbreaking model will be closely monitored, as it may provide crucial insights into more effective strategies for tackling homelessness. It provides hope for vulnerable Californians who have been hit the hardest.
"The unique aspect of Project Legacy is the community it creates," Maldonado added. "This isn't just about providing a roof over their heads. It's about fostering a sense of belonging, a sense of home. The community lives here, and this is a home for everyone who needs it."
As California marks the end of Pride Month, Project Legacy is a shining symbol of a new approach to addressing homelessness and health disparities among some of its most vulnerable residents. It offers a testament to what can be achieved when state, local leaders, and community organizations unite to effect positive change. It is more than a housing project; it is a legacy of commitment to community, inclusivity, and the belief that everyone deserves a safe place to call home.
As Project Legacy begins its journey, it already provides a transformative blueprint for other states to follow, proving that when we prioritize compassion and comprehensive support, lives can be changed for the better. This initiative underscores a simple, powerful message: Everyone deserves a home and a community.
To learn more, click here.