Trump administration decides to rescind DACA
2 min read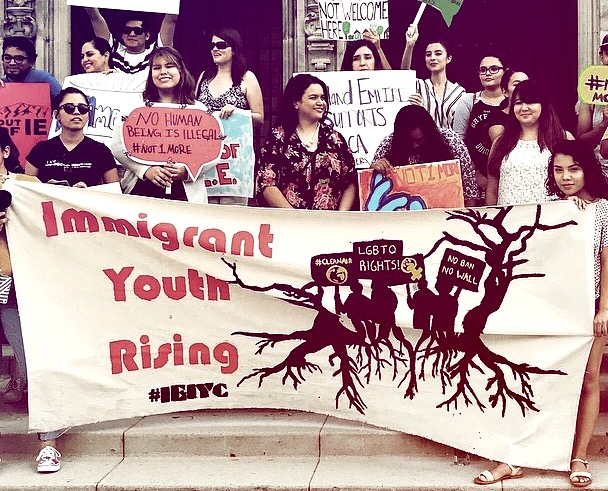 The Trump administration announced Tuesday that it will rescind the Deferred Action for Childhood Arrivals (DACA) program that allowed undocumented youth that came to the U.S. as children receive work authorization.
In a press conference Attorney General Jeff Sessions explained the program's elimination boiled down to its alleged unconstitutionality. Sessions said he intends to uphold immigration law.
"The Department of Justice cannot defend this overreach," Sessions said. "There is nothing compassionate about the failure to enforce immigration laws. Enforcing the law saves lives, protects communities and taxpayers, and prevents human suffering. Failure to enforce the laws in the past has put our nation at risk of crime, violence and even terrorism."
The Department of Homeland Security (DHS) will cease accepting new applications immediately. However, the agency will allow those currently enrolled in the program to see out their permits; those whose permits expire by March 5, 2018 will be allowed to apply for two year renewals before October 5.
Local immigrant rights groups are scheduled to hold rallies and press conferences across the Inland region Today to denounce what they say is a "heartless and immoral" action from the administration. Approximately 60,000 of 800,000 DACA recipients are from the Inland Empire, according to the Inland Empire Immigrant Youth Collective.
"Immigrant youth in the Inland Empire fought to create DACA and we will continue to defend it," said Saira Murillo, who serves as director of the Inland Empire Immigrant Youth Collective.
DACA was an executive order enacted by former President Barack Obama in 2012 to allow young undocumented immigrants a chance to stay in the U.S. without facing the threat of deportation. It's helped about 45 percent of undocumented immigrants attend school and increased their average wages by $7, according to the Center for American Progress.
Despite its success, many in Washington D.C. have called for the program's elimination due to Obama's supposed constitutional overreach in creating it.
Congressman Pete Aguilar (D-San Bernardino) said President Donald Trump is wrong for turning his back on "Dreamers."
"The president's decision today to turn his back on the thousands of Dreamers living in our country is nothing short of despicable," he said. "For many of these young people, the US is the only home they've ever known, and this decision by the president tells them that they are not welcome here."
Aguilar said he intends to work with congressional colleagues on both sides of the aisle to find a  legislative solution to ensure to help young undocumented immigrants.
---
Join our newsletter for weekly wrap-ups of our community coverage, exclusive advertising opportunities and local business specials!