Two years after near death, Gary Ferrer living strong through folklorico dancing
2 min read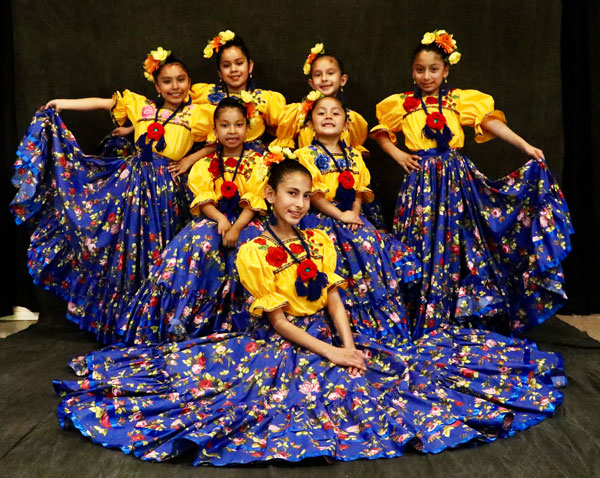 Gary Ferrer admits the future looked bleak two years ago.
The 29-year-old had established himself as a talented photographer in the Los Angeles area in 2016 and was also a fitness instructor. However, a battle with meningitis in December of that year left his brain swollen.
Ferrer was only given 12 days to live. And although his strength allowed him to live on, he no longer had the eye needed to fulfill his dreams as a photographer.
"It was a depressing time," said Ferrer about losing his vision. "But I couldn't think about it. I needed to keep going. I needed to start over and start a new life."
It didn't take long for Ferrer to come out of his funk and root out another longtime passion of his–Folklorico dancing. Fast forward two years, Ferrer and his St. John's Angels are now a popular attraction for people across Southern California.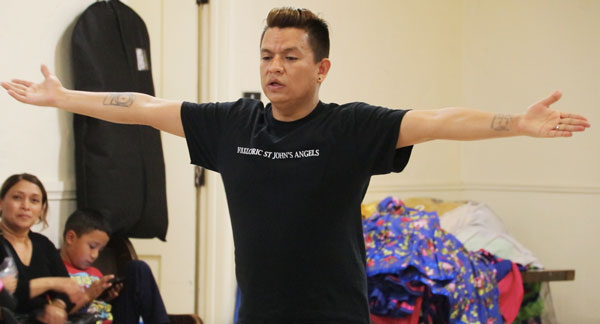 "It began as an experiment to help the church," said Ferrer. "I spoke to the parents and the community. And now we've been everywhere."
Recently Ferrer and his young dancers have performed at the Auto Club Speedway in Fontana, the Orange County Fair, Knott's Berry Farm, the Sturges Theater in San Bernardino, and the Festival of Lights in Riverside.
In addition to performances, Ferrer and the St. John's Angels volunteer during community clean ups.
"All of this means so much to me," said Ferrer. "I never expected it. It's been exciting and I've been grateful."
Ferrer admits he's very strict, but he believes it's to the benefit of the kids. The investment in dance will come a long way, explained Ferrer.
"I'm teaching dance obviously, but it's also important to express yourself," he said. "It's important to give them the tools they need to help them in school. They will feel prepared for anything."
Manuel Diaz, 11, and Ashley Sandoval, 9, both said they became involved with Ferrer's St. John's Angels program to alleviate their stress and receive much needed mentorship they don't receive on the streets.
"When you're inside the house, you get bored," said Sandoval. "Here you have a lot of fun."
Diana Enriquez, whose 4-year-old daughter Liliana recently joined the program, said she appreciates Ferrer's dedication to the children.
"She likes music and dancing," said Enriquez. "Gary gives his heart for [sic] these kids."