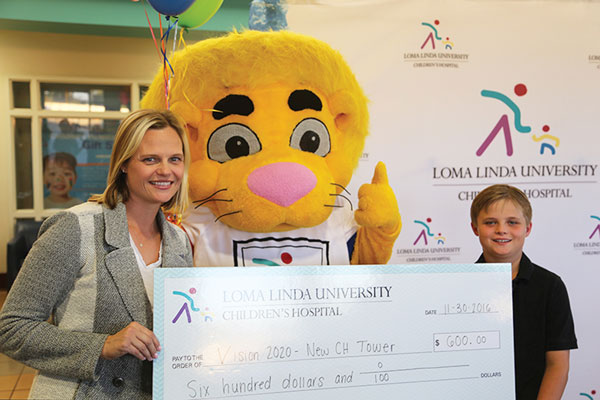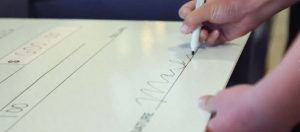 Max Hilliard wanted just one thing for his 10th birthday, for everyone to give back.
In lieu of presents, since Max said he already had everything he wanted, the youngster asked for donations to help fund the construction of the new tower for Loma University Children's Hospital.

The idea sparked after Max attended the Vision 2020 groundbreaking ceremony May 22.
"I saw a video of a kid that donated money to the Children's Hospital," Max said, in a LLUCH news release. "I decided for my tenth birthday that I wanted to donate money to Children's Hospital… I have everything I needed so I asked my friends if their parents would donate to the hospital instead of giving me a present."
And his friends, family and even Redlands Adventist Academy classmates fulfilled his birthday wish by donating more than $600 toward the cause.
"The more money for the children's hospital, the better," Max said in a video posted to LLUCH's Facebook. "No matter how much you donate, it means something."
Max was honored for his generosity and kindness during a check presentation ceremony last month in the lobby of the hospital. He was joined by his mother and grandfather Henry Lamberton, PsyD, associate dean for student affairs at LLU School of Medicine. A surprise visit from Luke the Lion, LLUCH's mascot, rounded out the celebration.
"I feel very happy with the donation, I hope other people take this on," said Max.
The donation will be included in funding for the new adult hospital and children's tower, which is expected to open in 2020.
The tower will feature private rooms, separate adult and children's emergency departments, an expanded Total Care Birth Center and NICU, and a conference and education center.
The building will stand at 267-feet tall with 16 stories, a basement floor and new helipad. Once completed, it will be the tallest building in San Bernardino County.
To learn more about Vision 2020 or to donate, visit www.lluvision2020.org.