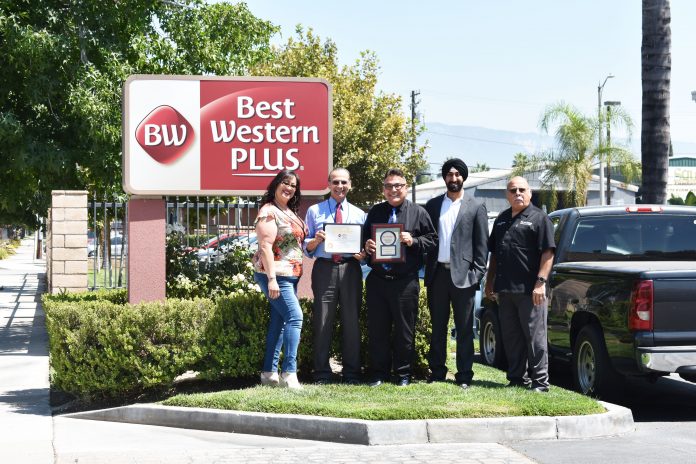 Manager Luis Valderamma was presented with a "You Make the Difference" award by Mayor Frank Navarro and Council Member Dr. Luis Gonzales, on behalf of the Colton City Council. The award acknowledges Valderamma's recent "Champion Customer Care Award" at the Best Western Hotels & Resorts District VI Meeting held in Anaheim, CA.
Colton's Best Western Plus Arrowhead Hotel was one of only 110 hotels out of more than 2,100 properties in the U.S. and Canada to receive this designation this year.

The honor is bestowed upon member properties that demonstrate and best exemplify exceptional levels of service and care. The hotels must also meet quality and design standards and other membership requirements to qualify. Located at 250 N. 9th Street, the Colton Best Western Plus Arrowhead Hotel features 82 rooms and offers Complimentary full breakfast, free WIFI, a 24-hour fitness center, a business Center and is 100% smoke-free. Reservations can be made online at BestWestern.com, or by calling the hotel directly at (909) 370-2424.