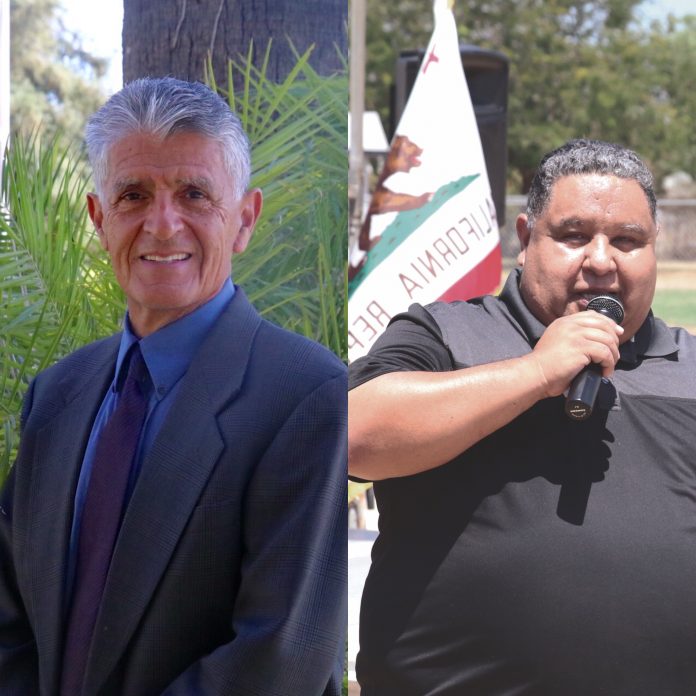 Two Colton residents are vying for a seat on the San Bernardino Community College District (SBCCD) Board of Trustees this November.
Paul Rasso and Frank Reyes, who consider themselves to be backers and supporters of  youth, have filed to run for the currently vacant position.

Trustee Area 1 encompasses the areas of Bloomington, Colton, and Grand Terrace, as noted on the San Bernardino County Registrar of Voters website. According to the district's board policy, Trustees have been elected by area since 2014. Before 2014, elections were at-large, meaning voting was not restricted to geographic region.
Rasso, 50, an Office Machine Technician for the Colton Joint Unified School District currently serves as chairman of both Colton's Parks and Recreation Commission and the Community Coalition for Change. He expressed confidence in helping to bridge gaps between the district's two colleges (San Bernardino Valley and Crafton Hills) and employers, as well as ensure quality education and support services for students.
"I want to be able to close the gap to help these students," said Rasso. "These kids can have a familiar face that can help them find the right resources. We should not just tell our kids, 'Go to college and do this, and this.' We should be able to tell them, 'We can help you.'"
Reyes, 65, served as a counselor at San Bernardino Valley College for 33 years and was the Executive Director of Governmental Affairs for the district. He's also served as the chairman of the Arrowhead Regional Medical Center Foundation and assisted the Hispanic Association of Colleges and Universities (HACU) to help fund educational programs. Reyes believes his array of experience with SBCCD makes him the right choice for the Trustee position.
"I've heard people say that some of our students are going to RCC. I think we need to find out why," Reyes explained. "If there are some concerns, we need to address those, and we need to hear their input. My message is very clear: I know how the process works, and I know how to find success with programs to enhance the community college district."
The election is scheduled for November 8.