American Legion Post 155 giving back to community, military members
2 min read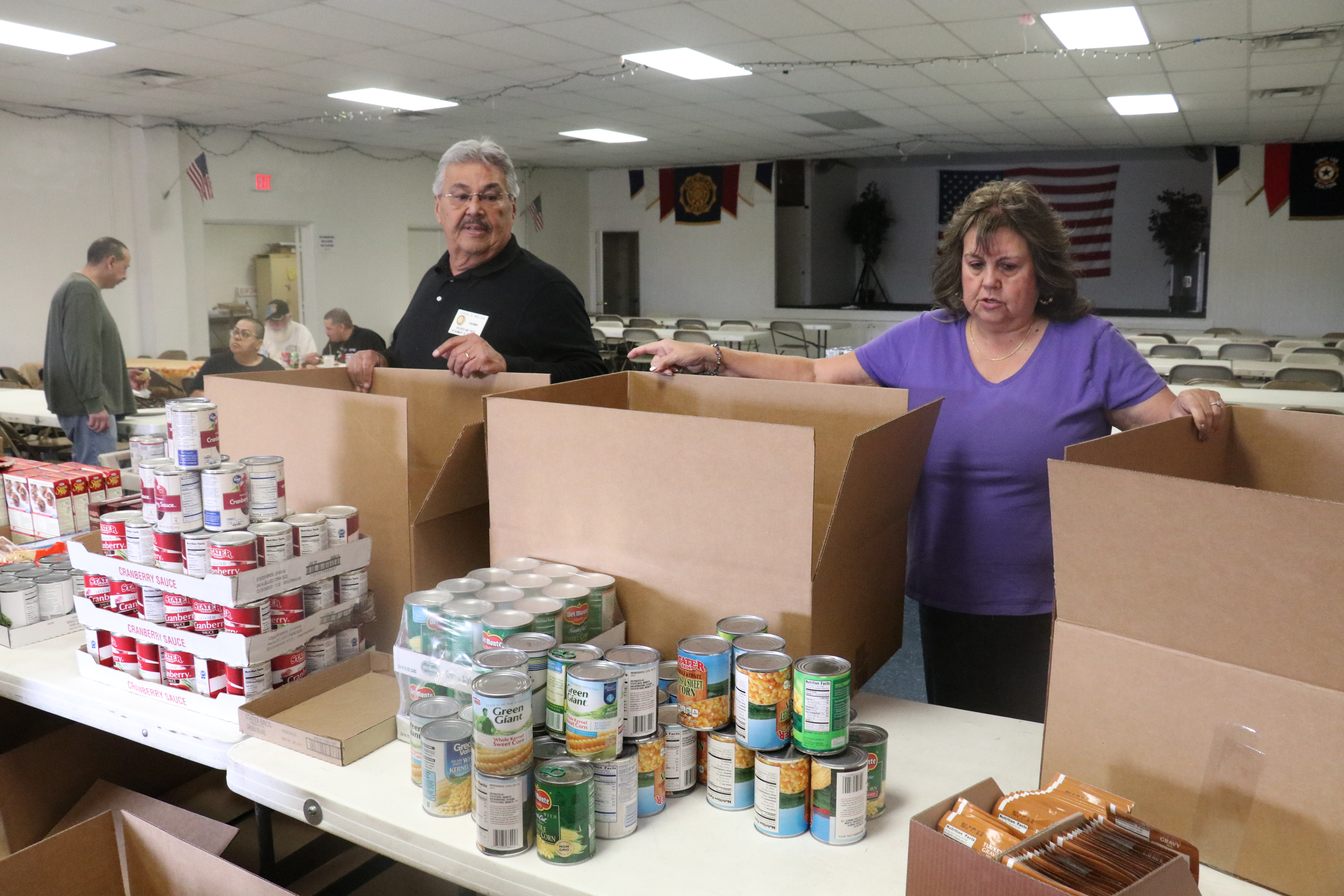 Most people don't understand the hardships some soldiers have to go through, said Sons of American Legion 155 Commander John Mejia.
"Many of our soldiers are struggling to feed their families and pay their bills," he said. "We're here to service them and our American communities."
Two weeks ago, Mejia and several others affiliated with the American Legion travelled to Camp Pendleton to deliver dozens of turkeys and LED television sets to U.S. Marines.
On Sunday, members of the American Legion Post 155 gathered at their headquarters to help construct food boxes–filled with mashed potatoes, yams, green beans, corn, soups, and bread–for both military service members and the community at large.
In addition, "letters of love" from first and third grade students from St. Margaret Mary's School in Chino were attached to the boxes as a way to uplift the spirits of those in need.
"We try to get everyone involved," said Brandy Venegas of Moreno Valley. "We're dedicated to this great cause."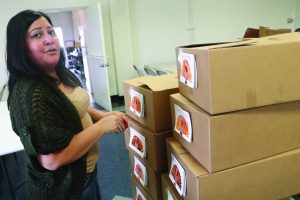 Robert Mejia, who served in the U.S. Marine Corps, agrees that providing food and other resources to young men and women enlisted in the military gives them a sense of dignity.
"To have a nice homemade meal could provide a great inspiration to these young people," he said. "Not only do they accept meal, but they also appreciate it. The U.S. takes of their own."
Geoff Smith, who also served in the U.S. Marine Corps during Vietnam, explained just how much of a difference a meal can make in a soldier's life.
"When I was little, my family sure could have used this," Smith expressed. "My father was with the Old Breed (First Marine Division) at Guadalcanal and Gloucester. But he didn't have much when he came back home. That's why I'm glad I met John. I'm honored to be helping these young men and women because I know exactly what they're going through."
Next month, Mejia said he is taking a trip to Barstow to deliver blankets, socks, caps, and scarfs to veterans and will take his vacation in Honolulu as an American Legion representative at a commemoration ceremony to honor the 75th Anniversary of the Japanese attack on Pearl Harbor.
"It never stops," Mejia said. "I love giving back."