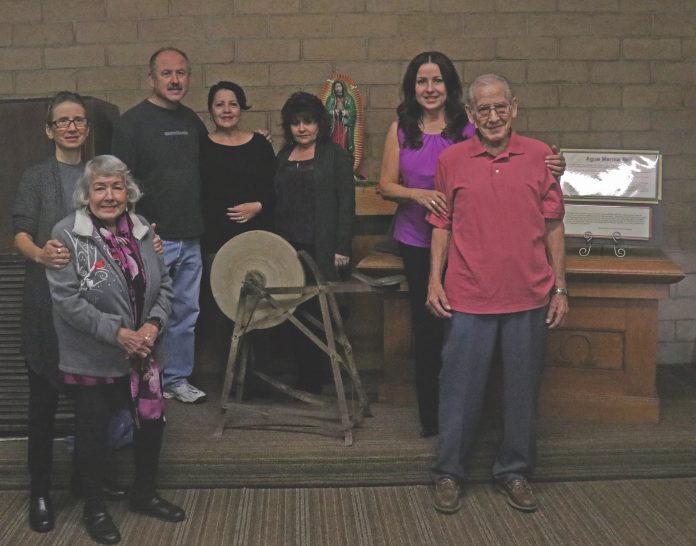 On a sun-drenched Tuesday morning at the desolate Agua Mansa Pioneer Cemetery, Bennie Espinosa gazed at photos of relatives and relics that reminded him of his youth.
His ancestors lived in San Salvador, which encompassed the two small towns of Agua Mansa and La Placita near the Santa Ana River. Espinosa's long awaited visit to his old community–which sat within today's Colton city limits–brought forth emotions of joy.
"I haven't been here since I was a child," expressed the 89-year-old. "It's bringing back so many memories."
Espinosa's daughter Donna Perez, in conjunction with the San Bernardino County Museum, hosted a family gathering at the historical landmark to donate another piece to Agua Mansa history–a grinding wheel.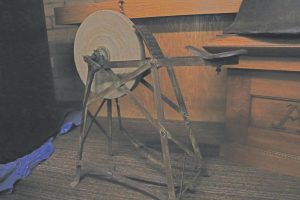 The item–used by gold miners to sharpen their axes, picks, and shovels–has been passed down from generation to generation, explained Perez.
"Generations of family members have sat in that chair," she said of the wheel's makeshift wooden seat. "This is a tangible item, available for people to see. I think it's awesome."
Hearing her father's stories of growing up in San Salvador motivated Perez to learn more about the settlement's history. In the last year, she has visited old landmarks and areas of the old community, read books and articles on San Salvador, and visited Abiquiú, New Mexico–the area which the original settlers migrated from in the 1840s.
"I began reading books, making trips, that soon enough I got really into it," expressed Perez. "Many of us didn't know about all of this until now. We are all very proud of our heritage."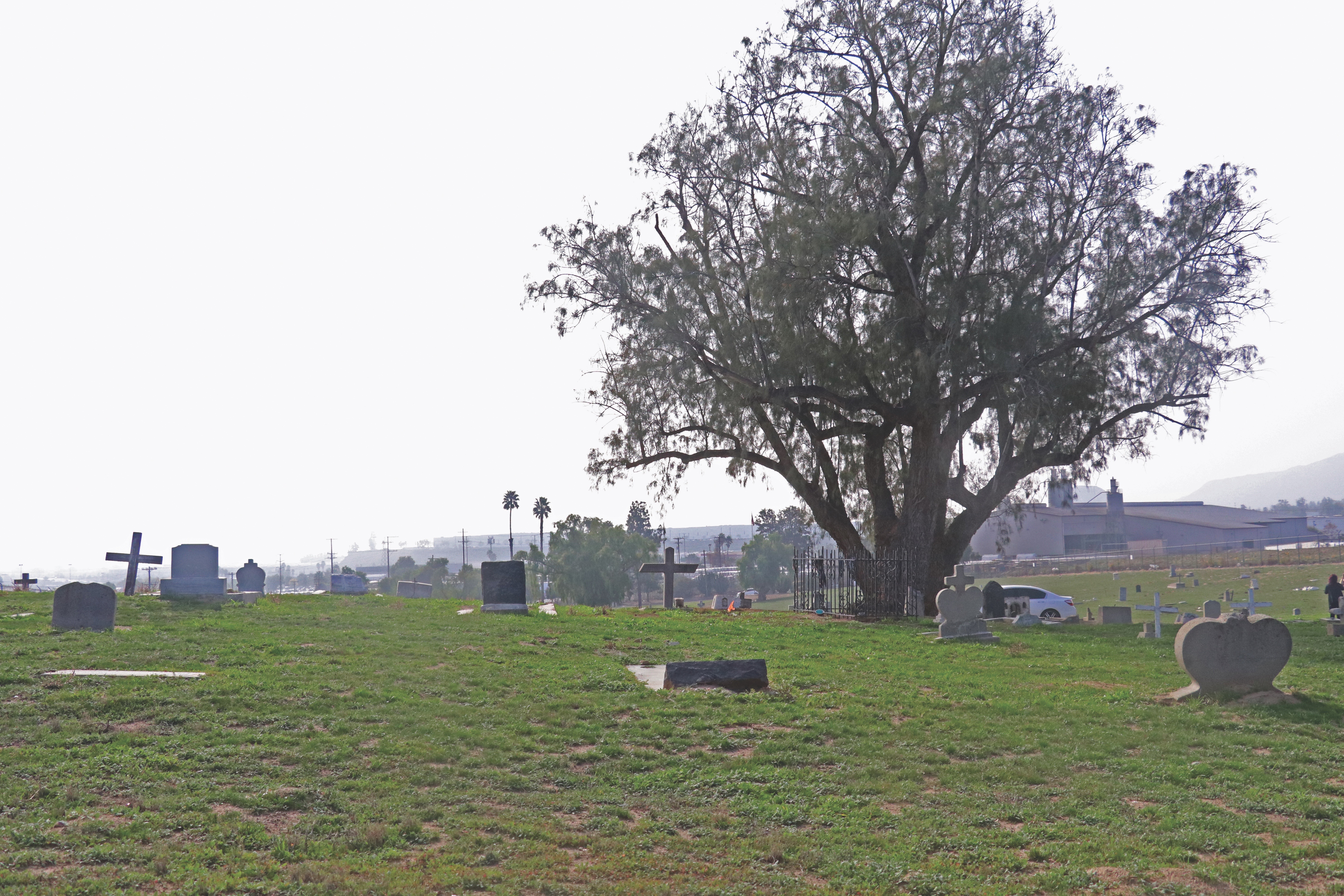 Laura Espinosa, Perez' sister, expressed sadness over the desecrated graves on a walk through cemetery grounds.  There, visitors see broken headstones, crumbling monuments, and parched, weed-filled areas. She hopes the community takes more of an interest in learning the history of the settlement. She also praised Perez for being devoted to teaching them all about their family background.
"People's history is often forgotten, as seen here," Laura Espinosa remarked. "Thank God for Donna for being the family historian. Otherwise, we wouldn't know anything about this place or our past. There's so much history here."
The Agua Mansa Pioneer Cemetery is located at 2001 Agua Mansa Road in Colton. Residents are able to visit the landmark Tuesday through Saturday from 10am to 3pm. For more information, call (909) 307-2669.