City leaders, community honor Veterans
4 min read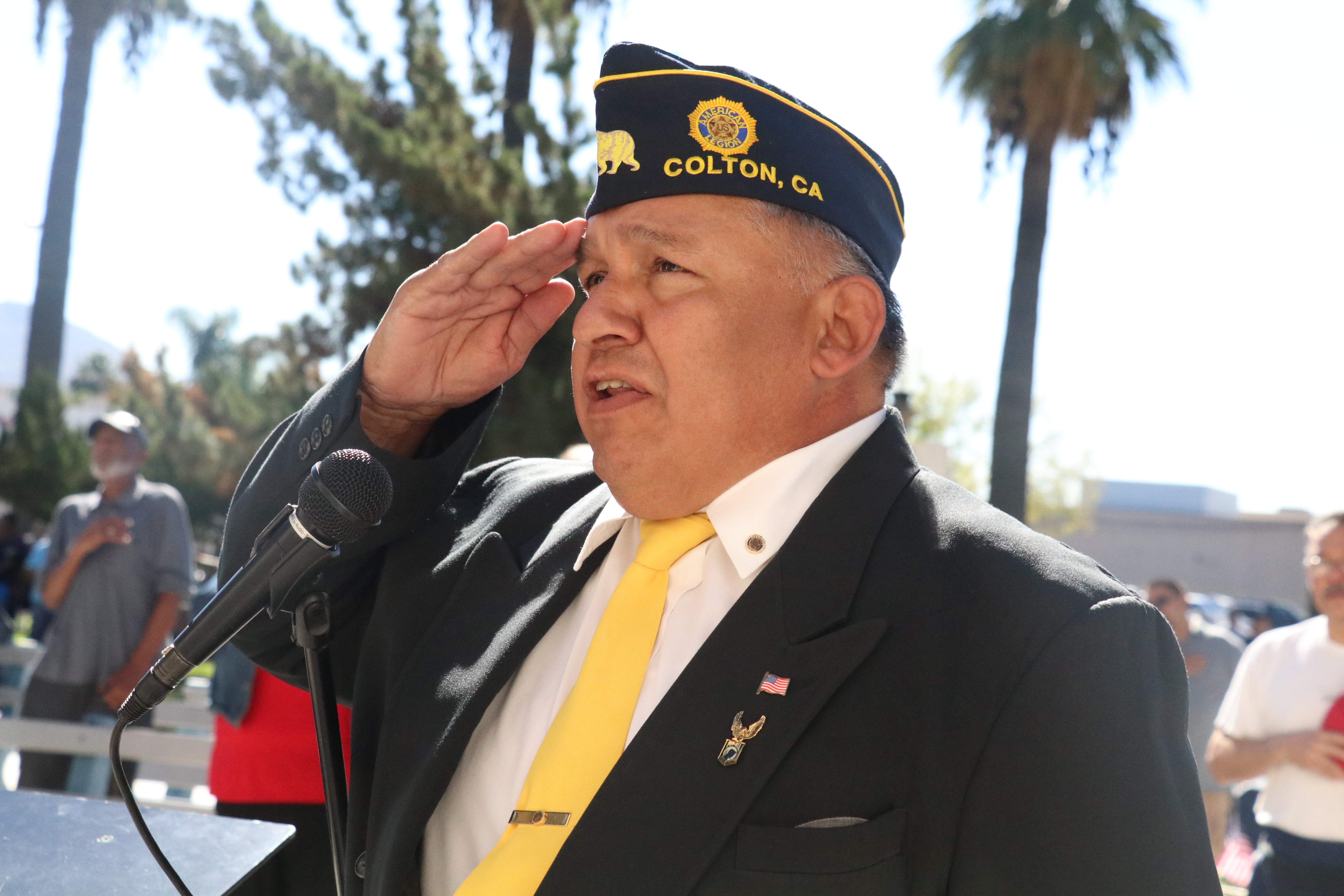 Residents gathered along La Cadena Avenue on Veterans Day to recognize and honor those who have served in wars and conflicts dating back to World War II.
Working in conjunction with the American Legion Post 155 and Veterans of Foreign Wars, the the day began with a prayer event at Veterans Park, followed by the annual parade and a medal ceremony.
According to Councilman Dr. Luis Gonzalez, approximately 158 veterans were honored. The military men and women were recognized by Mayor De La Rosa and other members of the City Council.
"Veterans Day is close to my heart," said De La Rosa. "There are veterans who cannot be mothers, fathers, brothers, or sisters, because they gave their life for our country. It's very important we support our veterans."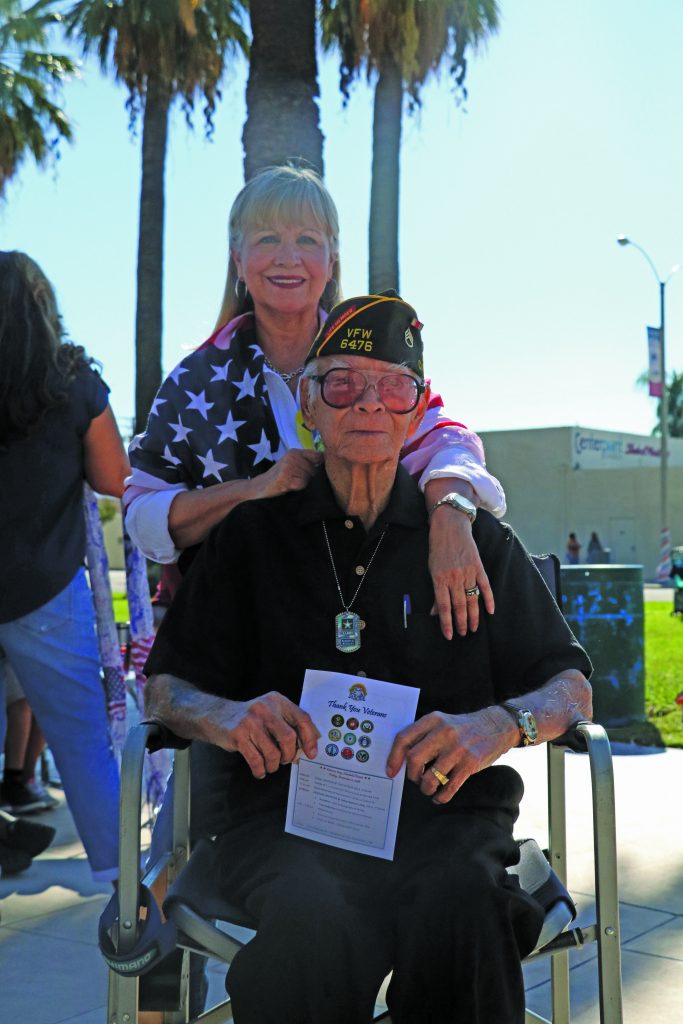 Councilman David Toro–a former U.S. Marine–highlighted the importance of the Military Banner Program that has installed approximately 167 banners across the city in the last three years.
"The U.S. is comprised of five fighting machines," he said. "I want to thank those veterans for serving our country."
Second World War veteran Robert Rosales, 94, said he's thankful residents have taken the time to remember his service in the military. "I thank everyone who has came up to me to pay respect. Everyone has been very kind."
Councilman Gonzalez said the event was by far the best attended and organized in a long time.
"Today was perfect," said Gonzalez. "It was definitely a lot of work, but it was very much worth it."
Military tradition remains strong in Colton
Many will claim that there's a long standing military tradition in Colton–one that helps unite the community and adequately serve veterans in need. Places like the Veterans of Foreign Wars (VFW) Post and the American Legion provide military men and women a place to unwind and find comfort, while initiatives such as the Military Banner Installation program ensure veterans are commemorated and not forgotten.
Councilman Dr. Luis Gonzalez, who teaches History at Colton High School and works at the Colton Area Museum, has been instrumental in documenting the lives and accomplishments of veterans. On Veterans Day he unveiled his recent effort–a Tree Dedication to honor women who have served in the military.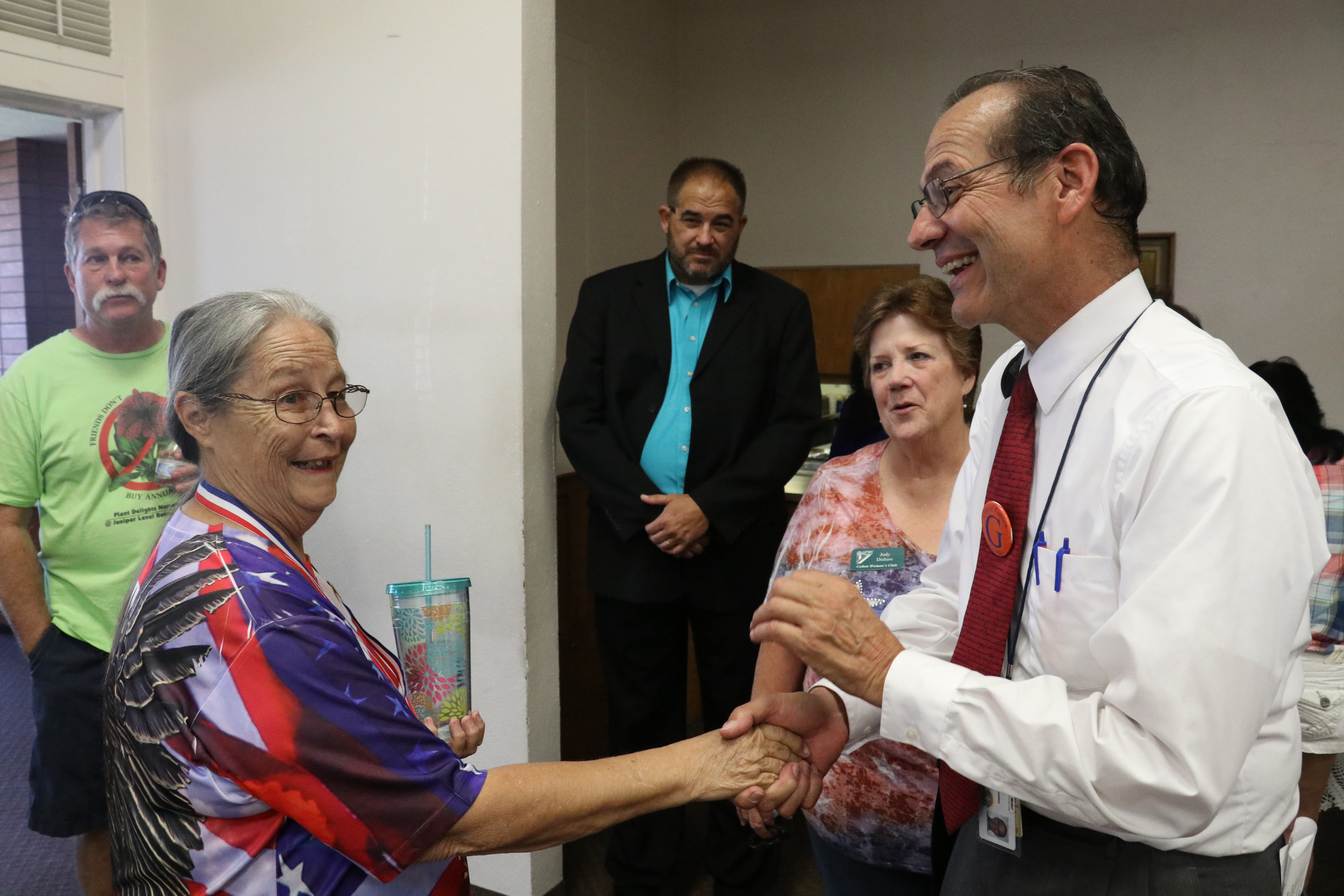 The Chinese Pistache tree–donated by non profit organization Incredible Edible Community Garden–will be planted outside the Women's Club.
Sandy Rexach-Young, who was a Nurse in the Air Force during the Vietnam War, is grateful for the recognition. She said it wasn't always that way.
"I made the decision to go into the service after witnessing protesters spit at soldiers returning from Vietnam," Rexach-Young explained. "I'm glad we don't see that anymore. It was a very difficult for those young men because they felt abandoned. I'm glad they're being recognized now."
A Marine's powerful photo
A U.S Marine is seen kneeling–head bowed down and M-16 rifle in hand. One can only wonder what was going through his mind during such turbulent times.
The iconic photo taken of Iraq War veteran Jesse Torrez by an unknown photographer back in the early 2000s demonstrates a man absorbed by the nature of war.
Torrez's aunt, Diane De La Rosa, said the image was taken not too long after the Marine had a wounded Iraqi girl die in his arms. "I get emotional just talking about," she said with tears in her eyes.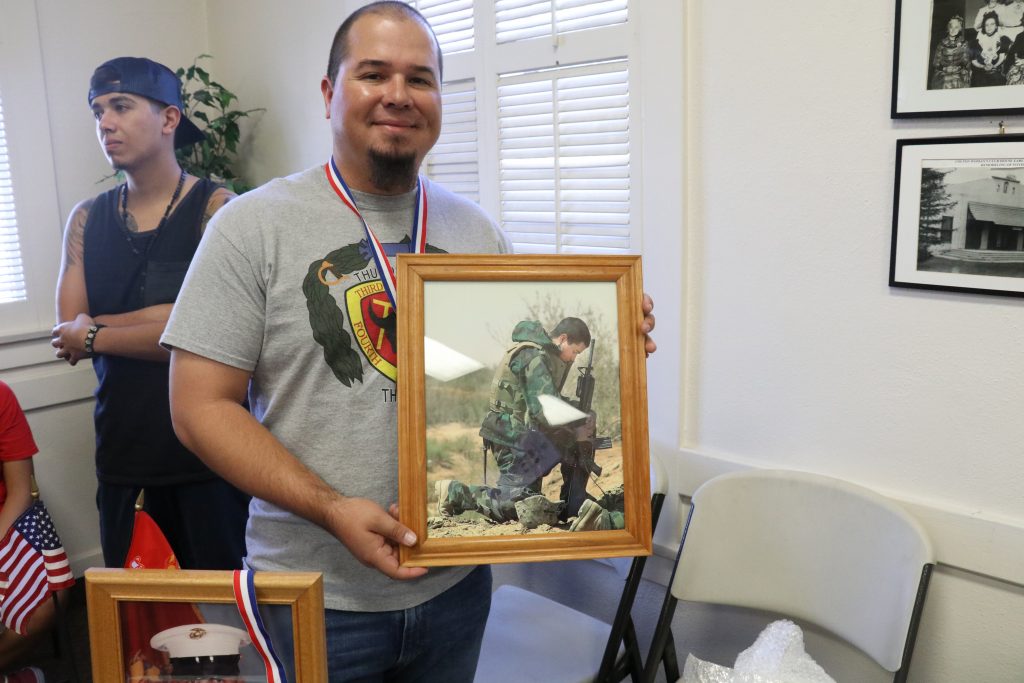 Jesse's mother, Lydia, described the moment when she received the photo from an anonymous person. "It had been a while since I last saw Johnny. He enlisted at 18," she said. "Before Mother's Day, I received this letter, and inside was the photo. It was powerful."
To Torrez, however, the image is nothing extraordinary. "I guess it was a difficult time," he said. "It was one of the only times I was able to go to church for service. We were never around a chaplain. So this one time we [Marines] got in a circle and prayed."
Diane De La Rosa, whose other nephew Johnny also served in the Iraq War, urges people to approach veterans to learn more about their
"I thank these men and women," said Diane De La Rosa. "It's touching to know they've served for us. I thank God that many of them have come back alive and well."