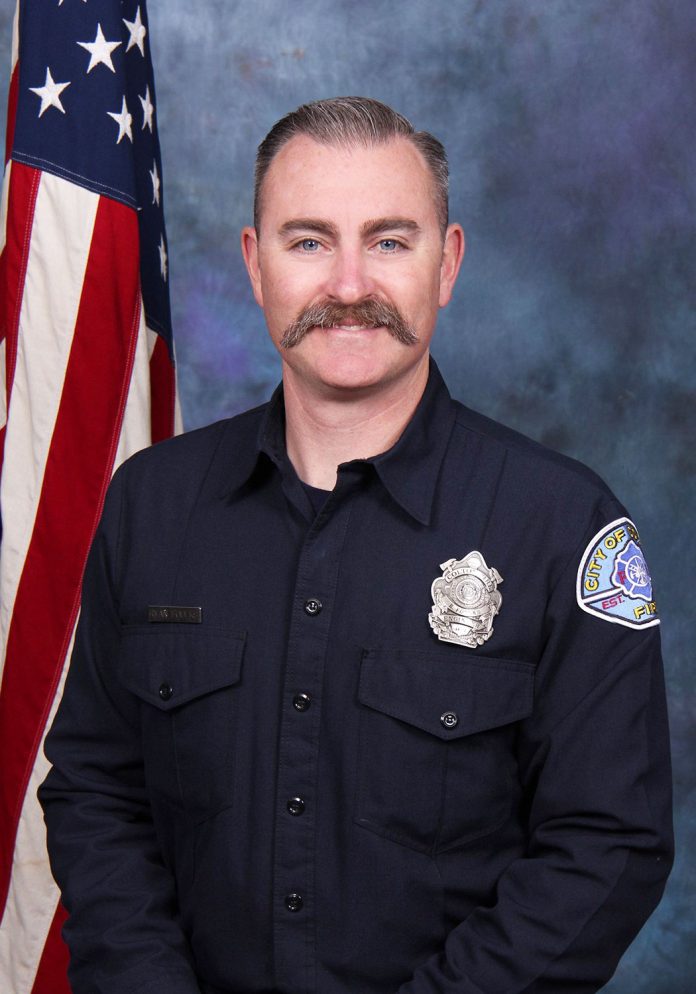 It is with great sadness that Colton Fire Chief Tim McHargue has announced the tragic death of Colton Fire Engineer Ryan Foulks. Engineer Foulks died at his home on July 19, 2018. Engineer Foulks leaves behind his wife and two young children, as well as his parents and two brothers.
Engineer Foulks had worked for the City of Colton as a Fire Engineer for just under five years. Prior to Colton, he worked for Fort Irwin Fire Department for eight years. He was also a Volunteer Firefighter for the Victorville Fire Department for two years.
A memorial fund is being set up for his family at the Firefighters First Credit Union. If you would like to donate to this fund please contact the Credit Union at 1-800-231-1626, or checks can be mailed to the Colton Fire Dept. Foulks Memorial Fund at 303 East E Street Colton, CA 92324.
Arrangements for Engineer Foulks have not been finalized but more information will be provided as it becomes available.
Chief McHargue and the Colton Fire Department ask that you please keep his family in your thoughts and prayers. At this time the family has requested privacy; we ask that you respect their wishes.