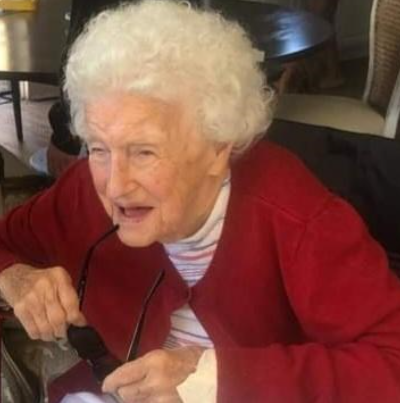 Juanita Blanche Estes was 98 years old, and was living in the city of San Bernardino, when she passed away on December 21, 2022.
A graveside service for Juanita will be held Monday, January 9, 2023 from 11:00 AM to 12:00 PM at Rialto Park Cemetery, 200 N. Willow Ave, Rialto, CA 92376.
On August 7, 1924, Juanita was born in North Carolina. She was married to Mr. James Clarence Estes on June 4, 1943. For over 50 years, Juanita worked as a housekeeper in many homes. She enjoyed crafting, and belonged to Eastern Star and White Shrine for several years.
Juanita is preceded in death by her husband, James Clarence Estes. She is survived by her two daughters, Sharon Stark and Marie Stacey, four grandchildren, eight great-grandchildren, and 13 great-great- grandchildren.
After the graveside service, there will be a Celebration of Life for Ms. Juanita. The celebration will be held at the Women's Club of Rialto, at 219 Riverside Ave., Rialto, CA.
Fond memories and expressions of sympathy may be shared at www.greenacresmortuary.com for the Estes family.