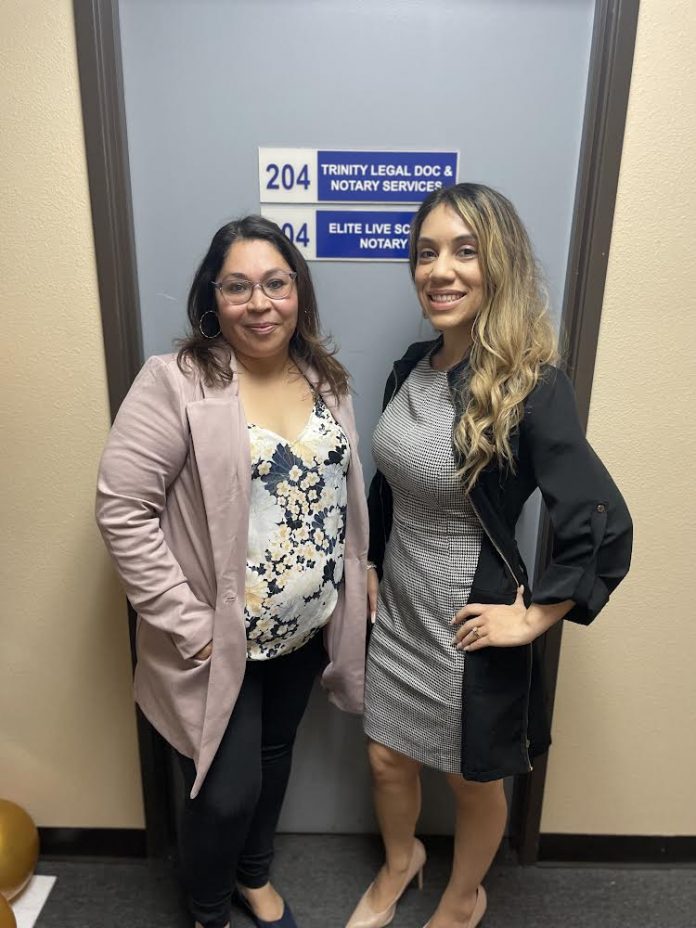 After opening its office in Colton on March 7, 2022, Trinity Legal services has aimed to educate, assist and empower its clients in whatever capacity it can.
Trinity legal services is a non-attorney legal assistance firm specializing in case management, legal doc assistance and educating its clients on their positions and rights.
Some services offered include legal separation, child custody, estate planning, restraining order, civil disputes and notary.
Trinity is owned and operated by Leslie Tovar, who has partnered with Lilliana Pulidos, who owns Elite Lifescan Notary. The two women share the same office building and utilize each other to best assist their clients.
"Liliana and I met at a mixer last December, and since we were both notaries, we decided to open offices next to each other to join forces to hopefully provide one-stop legal assistance," said Tovar.
In addition to the partnership with Pulidos and her business Elite Lifescan Notary, Tovar has partnerships for referrals with other legal services around the area to ensure her clients get the help they need.
"While we try to assist our clients to the best of our ability, there are times when we can't personally do so. So what we try to do is refer clients to other local organizations that can," said Tovar.
The focus on assisting the client and putting them first is what made Tovar want to open Trinity Legal Services in the first place.
"I decided to start Trinity because of the lack of honesty and integrity in the legal services business," said Tovar.
This viewpoint arose from her experience in working for other legal services firms, where she noticed clients would repeatedly ask for her because they felt she was honest and cared.
"When seeking legal assistance, people feel vulnerable and they need someone to be honest with them," said Tovar. "When you're involved in these legal situations, you see many people don't help."
While providing her clients with legal assistance in any capacity possible, Tovar also enjoys the reward of knowing she was able to help someone that was in a tough situation.
"While we provide legal services, we also try to connect with people on a more personal level and uplift them in a tough situation," said Tovar.
In one instance, she had a woman who wasn't fluent in English come into her office hysterically crying because her husband had threatened to take everything in their divorce from a legal aspect.
After consulting with Trinity Legal Services, she was educated on her rights and was able to fight back.
"Helping people is my why," said Tovar. "It brings great fulfillment knowing I was able to help someone in a tough situation, and hear their positive feedback."
Tovar's people-first approach has led to her creating lifelong friendships, partnerships and a legal service firm dedicated to assisting in any capacity.
"We plan on adding more services heading into the new year, as well as providing free educational workshops regarding laws for the community," said Tovar.
For those interested in any of the services provided by Trinity Legal Services, you can visit their website, Trinity Legal services.