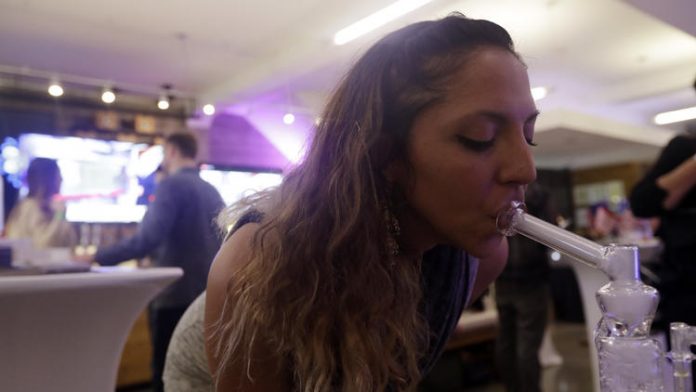 A group that has branded themselves the Committee for Safer Neighborhoods and Schools filed a petition at Colton City Hall that intends to regulate and tax marijuana in the city.
The group announced in a press release that they would soon be walking city streets to educate voters about the benefits of taxing and regulating marijuana.
Ben Eilenberg, who represents the committee, claims properly managing the substance will give Colton officials the resources to combat crime and fund schools, while also avoiding placing tax burdens on citizens.
"We don't see ourselves as adversarial to the city," explained Eilenberg. "We want to present an alternative plan."
Last November–after state voters passed the Adult Use of Marijuana Act (Prop.64)–the City Council approved an 'urgency notice' to temporarily ban cultivation, delivery, sale, and transportation of cannabis until they could establish a permanent plan.
In February, City Manager Bill Smith was directed by the Council to look at the benefits and harms of marijuana cultivation and manufacturing, while several officials formed a Proposition 64 committee to give suggestions on future law.
Mayor Richard Delarosa confirmed that the Prop. 64 committee is currently looking at zoning areas that would be suitable for marijuana operations–labeled "safe zones" that are away from schools and neighborhoods–and looking at the possible financial impacts.
Delarosa said the city is currently not open to having any storefronts or dispensaries present in the city, but is open to marijuana cultivation and research operations in non-residential areas.
"The main goal is to generate new revenue sources so we don't have to place tax burdens on residents," expressed Delarosa. "We are also seeking a responsible and safe look at this."
However, Eilenberg claims the continued prohibition of businesses and dispensaries within the city will bar Colton officials from obtaining state grants. The petition introduced by the Committee for Safer Neighborhoods and Schools takes into account the concerns of city officials and residents, he explained.
"We're not looking to turn the Inland Empire into a marijuana-generated spot," said Eilenberg. "Our view is that those state grants are worth pursuing. But in order to do that you have to allow industry to come in."