Proposal to reduce Colton City Council size rejected
2 min read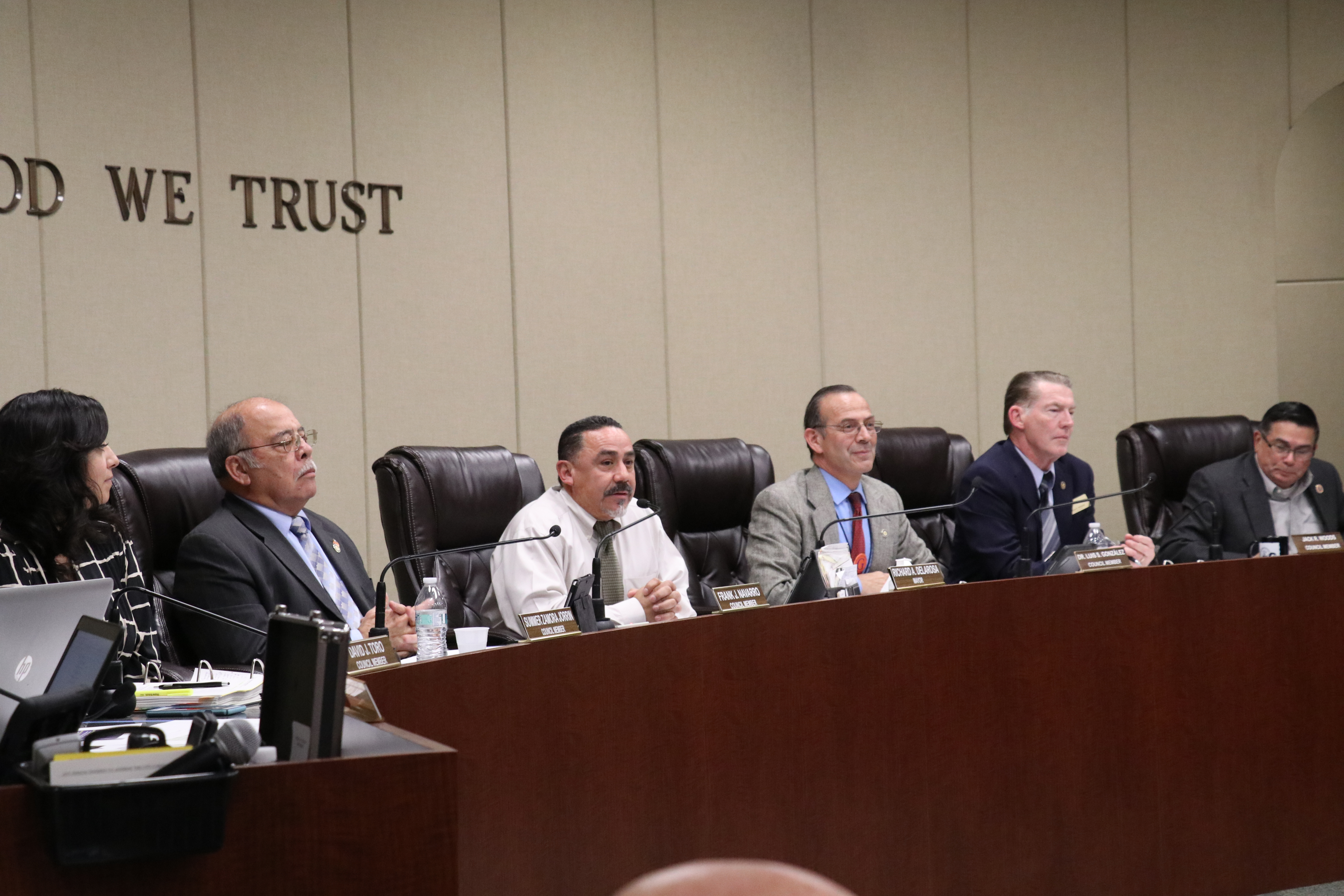 A proposal to reduce the number of City Council members from seven to five was rejected by Colton's governing board on Tuesday night.
Many council members indicated satisfaction with the current system as reasons for turning down the idea.
"I don't know if it's necessary," said Councilwoman Summer Zamora-Jorrin. "The way things are working now seem to be OK."
Councilman Dr. Luis Gonzalez introduced the plan to amend existing policy on citywide elections after doing extensive research, citing cost savings and efficiency as his motive.
Gonzalez said he surveyed 15 cities to make comparisons with Colton. Municipalities like Adelanto and Victorville, which have larger populations, operate with five Councilmembers. He suggested allowing voters to decide whether they wanted to reduce representation.
"My main motivation is cost savings," Gonzalez said. "We're asking all kinds of departments to make cuts. I feel the Council could do the same."
The structure of elections was last changed 24 years ago when Measure W was approved by voters. Proponents of the ballot measure argued that an at-large system contributed to an imbalance in representation.
Mayor Richard De La Rosa expressed support for Gonzalez's proposal by also citing budget concerns. He said a previous redistricting effort would have saved the city millions of dollars in staff costs.
"If we would have done this in 2004, which we could have, we would have looked at a $1.4 million savings," De La Rosa said. "That's money we could have used for other parts of our city. We need ways to cut back for our future."
Councilman Isaac Suchil disagreed with De La Rosa's assessment that reducing the size of the Council will lead to more savings. He said it costs $51,820 a year to fund two council positions.
Suchil suggested eliminating a Specialist position to reduce budget expenses and avoid the trouble of introducing a ballot measure.
"The facts that were presented tonight don't add up," he said. "By eliminating our office specialist, we're saving."
Councilman David Toro believes residents interested in reducing the number of Council representatives should take it upon themselves to propose an idea by creating a petition.
"That's the people speaking their mind," said Toro. "If this went to the voters, it would be a choice between strong representation or savings. If the residents choose, you're going to find an overwhelming loss moving forward."