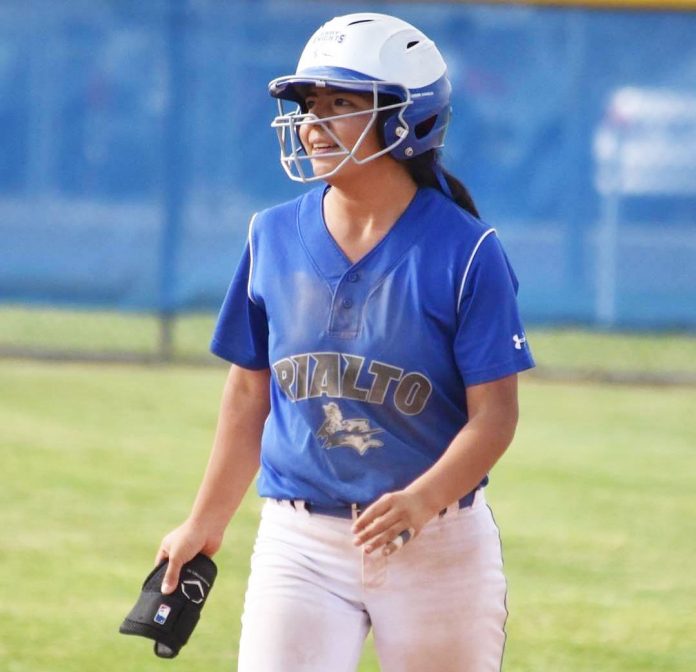 Being a teenager in any generation is a difficult journey, but people like Madeline Gonzalez go above and beyond what is expected of them. The 17-year-old Rialto High School softball player has had a busy year in her softball career.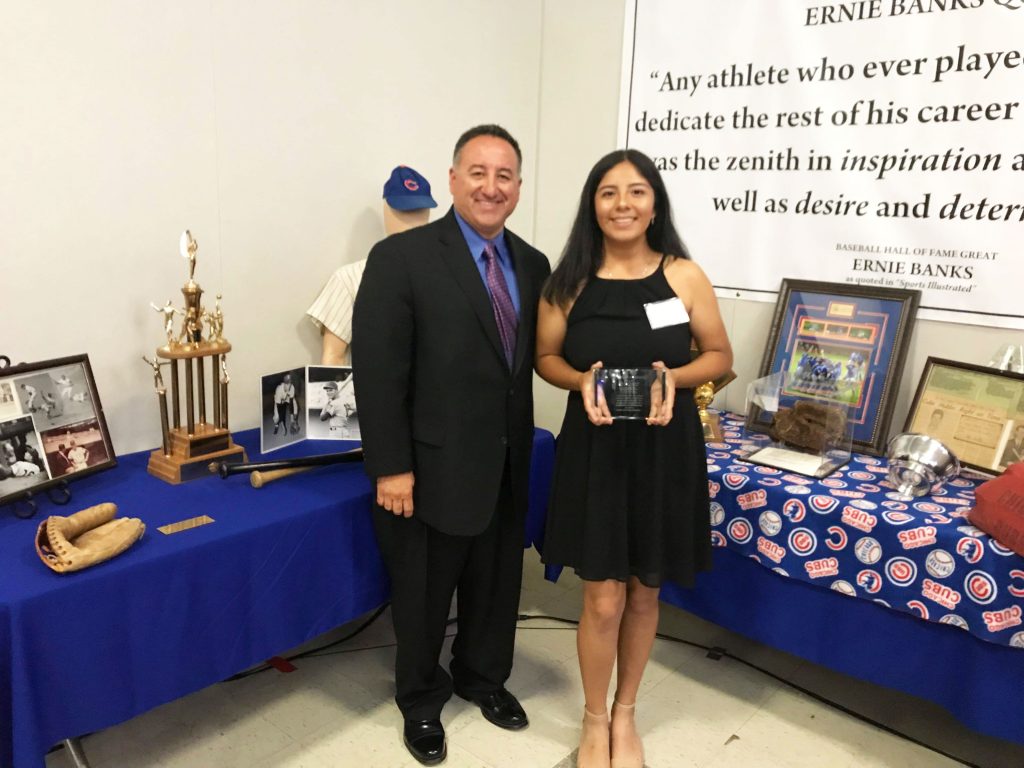 While completing her high school diploma, Gonzalez was conquering the field as her team's pitcher, achieving goals she set for herself. Playing softball since she was four years old, Gonzalez recalls initially not being ecstatic about going to practice.

Her parents had put her in softball so she could spend time with her cousin and aunt, who were on the team already. Eventually they would stop playing, but Gonzalez had become passionate for the game.
"When I was 10 it started to get serious, my parents must have seen it in me because that's when I started getting private lessons," said Gonzalez.
Gonzalez recalls her first private lesson was to help her pitching, which is what she has become known for. Gonzalez has gone on to achieve recognition for her talents as a softball player, such as being awarded the San Andreas League 2019 MVP.
"I was seeking the San Andreas League MVP since I was a freshman in high school, all four years I was working towards it. When I got it, it was a complete shock for me since I hadn't thought this was one of my best years," she said.
Gonzalez has achieved the Ken Hubbs Award 2019 nominee, along with her best friend, and she made the All CIF Division 4 1st Team. Gonzalez showed an immense amount of humility as she expressed shock in how fortunate she has been this year.
"I really couldn't express the amount of gratitude I have for my parents, grandparents, and all the coaches I've had throughout my time as a softball player," said Gonzalez.
The future had even more surprises for Gonzalez as she applied for schools, her eyes were set on the University of Redlands. Due to her love of math and science, she plans on pursuing a career in engineering or pre-med. With big plans, she still was going to try out for the university team after being accepted.
But after seeing her in action at a game, the University of Redlands told her "to forget about trying out" because she was already on the team.
Gonzalez has experienced great success this year but says her favorite part of softball will always be the "slumps."
"A slump is when everything is going wrong and nothing seems to be going right for you, I like that the best because of how it feels after," said Gonzalez. "When you've been going through it, and suddenly you have the moment where it all comes together, nothing beats it."
Gonzalez's family is extremely proud of her accomplishments and are equally excited for her future.
"I feel so grateful, I thank God every day, she's awesome. She works so hard since she started playing at 4 years old. Never quit or had a vacation and just kept playing," said Elena Gonzalez, Madeline's mother. As Gonzalez looks towards her future she has some advice for the next generation of softball players – to "keep pushing" and even if its tough right now in the end it will be worth it, so "get up early and never miss practice."