SB Police 'Spokesdog' Sherlock will be special guest at library's story times
1 min read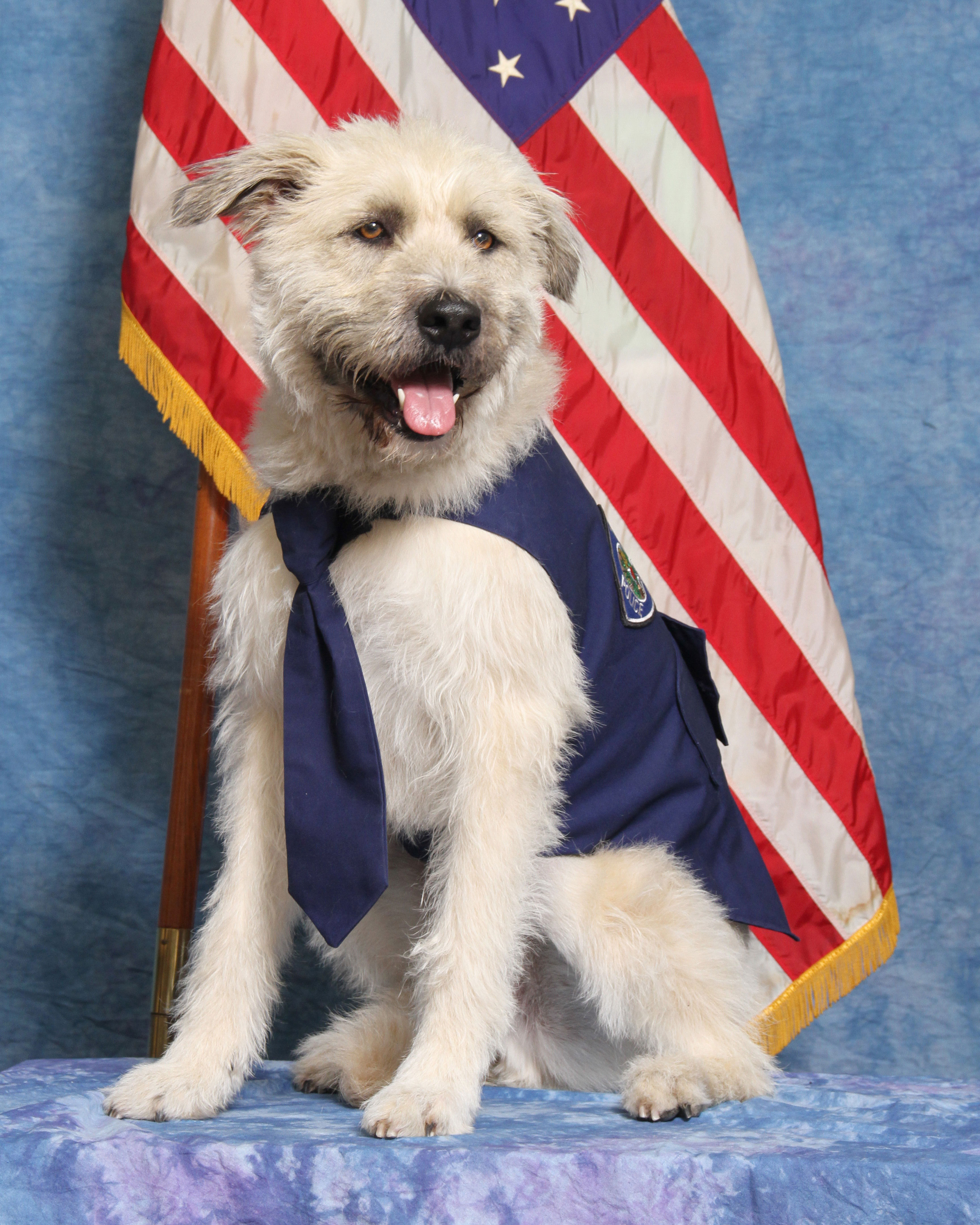 The San Bernardino Pubic Library will be presenting story times at three of the city libraries with special guest Sherlock, the San Bernardino Police Department's "spokesdog".  Sherlock, an adopted Irish Wolfhound-Labrador mix, is the newest member of the Community Affairs Department at the San Bernardino Police Department.
Animals often have the ability to break down barriers between community groups and that is exactly what he does. Sherlock attends community meetings, shows up at schools, greets guests at the PD, and was part of comforting the kids involved with the Northpark shooting. He has been with the PD since April and has been a real asset in bridging the gap between the PD and the community as well as providing a comfortable and warm heart for anyone who might need one. Lt. Vicki Cervantes is his main caregiver and Eileen Hards and Sadie Albers assist in taking care of him while he is "working."
These free programs will take place on Tuesday, September 26 at 10:30 AM in the Children's Room at the Feldheym Central Library, 555 W. Sixth Street; on Thursday, September 28 at 10:30 AM at the Rowe Branch Library, 108 E. Marshall Blvd.; and on Monday, October 2 at 5:00 PM at the Villasenor Branch Library, 525 N. Mt. Vernon Ave.
For more information call the library at 909-381-8235, visit our website www.sbpl.org  or visit https://www.facebook.com/SBPLfriends/
---
Join our newsletter for weekly wrap-ups of our community coverage, exclusive advertising opportunities and local business specials!