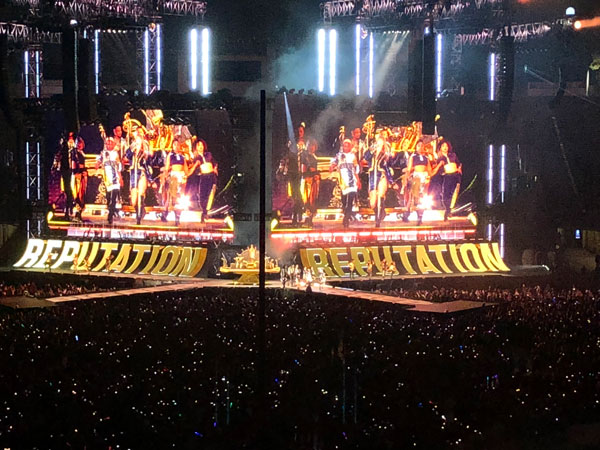 Recently, I got the awesome experience to go to Taylor Swift's Reputation Stadium Tour at the Rose Bowl in Pasadena and it was amazing.
The concert started off with the opening performances of singers Charlie XCX and Camila Cabello. Both of them got the concert going and Camilla Cabello's famous song "Havana" got everyone ready for the big show.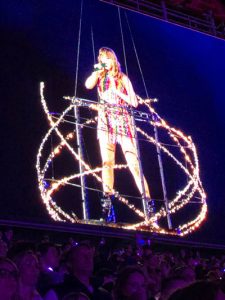 Taylor Swift came onto the stage and did awesome. After most new songs she'd talk about her experiences when writing the album and really tried to relate to the crowd about basic life struggles. This was a great and inspiring way to transition from song to song. Taylor had many giant snakes on the stage which made the stage a bit creepy but all around very unique. Also making a special appearance on the giant screens on stage? Taylor's cats, Meredith and Olivia during the song "Gorgeous."
After Swift was about halfway through the concert she brought out a very special guest, Shawn Mendes. They both sang "Nothing Holding Me Back" by Mendes and were given a standing ovation. Swift still sang many songs from her country days and went back into the time vault again for songs like "Love Story." For "Shake it off" she was joined on stage by Charlie XCX and Camila Cabello. She closed the show with the crowd pleaser, " We Are Never Ever Getting Back Together."
Overall, the concert was amazing and the stage set up was the most unique and cool I have seen at any concert or other event. Taylor Swift's concert tour will continue on and if she comes to a stadium near you, I suggest you be "Ready For It" and go!
We reached out for an interview, but didn't have any luck. Fingers crossed next time she is in town we can snag an interview!