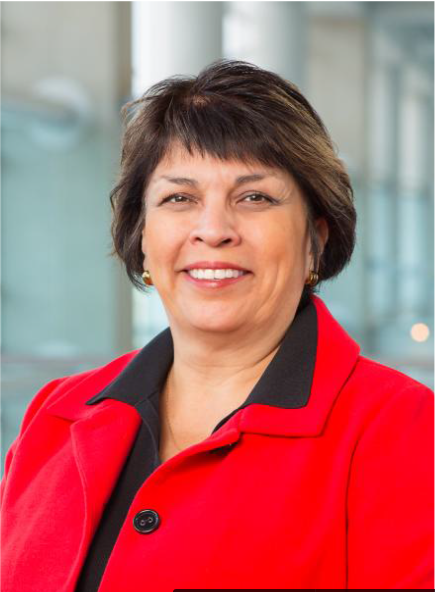 Lupe Valdez stepped into her new Union Pacific railroad position in 2005, unbeknownst of Colton's railroad past.
Valdez said she only became aware of the city's railroad needs and concerns by encouraging an "open door approach."
"I told residents, 'The only way I could learn about the community is if you were to help me,'" explained Valdez.
Valdez, who has worked as a Public Affairs representative for Union Pacific for 12 years, is scheduled to be speak at the Colton Area Museum on Saturday at 2 p.m. She plans to speak on how the railroad industry operates and present the rail lines' transformation over the years through photos.
"Volume is down in the rail industry right now," said Valdez. "It may because of the national transition taking place. The issue with the industry as a whole will be seeing how trade is impacted."
As an employee of the Los Angeles Center for Nonprofit Management in the 1990s, Valdez helped grassroots community groups become more sustainable by instructing them on operations management.
She later moved into the transportation sector by accepting a position with the South Coast Air Quality Management District (SCAQMD) as their deputy executive officer of public affairs. She's also worked for Metrolink.
Valdez said residents always gain insight from her presentations. Most learn about the varying rail yards utilized for different reasons and what's inside train containers, which Valdez claims carry more domestic products, such as cement, mail, and wind turbines, than they do imported items.
Valdez also expressed her continued dedication to serving the community.
"We're flexible and responsive to our customers along our corridor. Sometimes it's to give people a better understanding of what we're doing."
Residents and visitors are invited to attend the presentation in the museum's Research Center. The Colton Area Museum is located at 380 North La Cadena Drive. Admission is free.
For more information, contact the museum at (909) 824-8814.