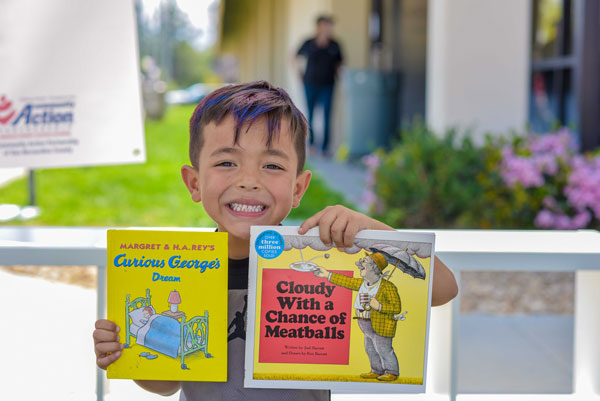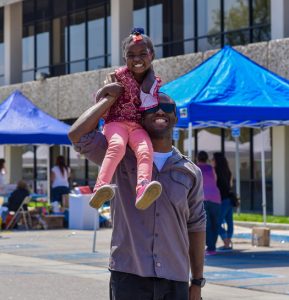 Child Care Resource Center (CCRC) brought San Bernardino parents, children, local childcare providers and business owners together for a free community event, at their 5th Annual Family Play Day in San Bernardino April 7th, 2018. Thanks to charitable sponsors, enthusiastic volunteers and a dedicated staff, CCRC was able to support the health, early education, and wellbeing of over 1,000 local families.
This free community event offered fun learning activities for both children and parents including a reptile exhibit, story time, art & science activities, and a high energy Zumba demonstration. A huge highlight of the event was parents walking away with great resources and instructions on how to promote brain building and school readiness within their homes. One booth in particular, Vroom, gave parents access to thousands of tips geared to helping parents maximize their child's cognitive and physical development in first five years of life.

"I love sharing with parents and providers not only what they can do with their children and what the app has to offer, but the Brainy Science behind it. A child 0-5 is producing one million neural connections every second. You'd be surprised how many common household items and activities have the potential to enhance a child's learning ability in a very fun way." Breana Cardenas, Community Engagement Specialist sharing Vroom.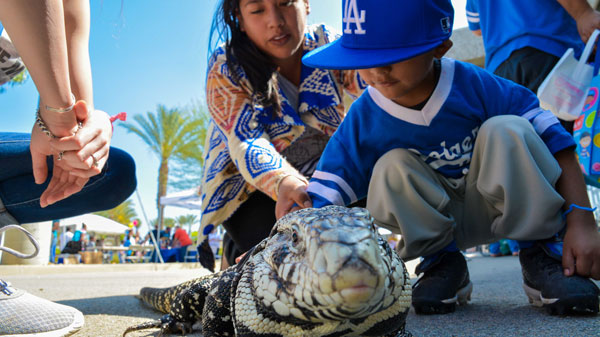 CCRC is committed to promoting literacy and healthy eating. Thanks to a generous donation from Community Action Partnership of San Bernardino County (CAPSBC), over 3,000 books were given out at the event to support CCRC's What a Difference a BOOK Makes campaign. CAPSBC also donated a variety of other items including: food, personal hygiene products, diapers, and toys. And, not only did families receive free books, each family in attendance also received a bag of fresh fruits and vegetables. Over 2,500 pieces of fresh fruits and vegetables were handed out.
The year is just getting started for CCRC as they prepare for their 22nd Annual Annabelle Godwin Play Day where 10,000 Los Angeles County residents are expected to join. CCRC is committed to providing children a bright start and firmly believes that a healthy child fosters a healthy community. To learn more about CCRC and the work they do, contact 866-67-4KIDS.