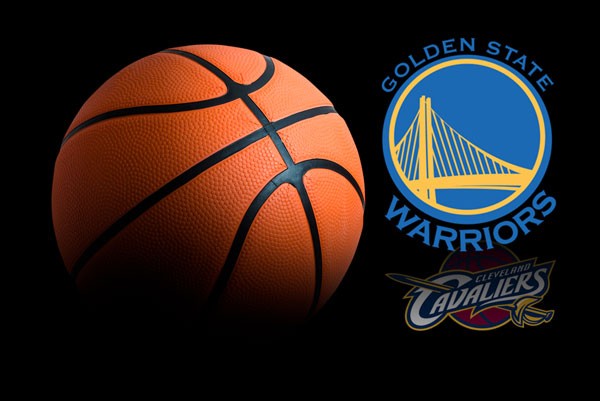 The NBA Finals, you could say, were over before they started. The Warriors and Cavaliers were facing each other for the 4th straight year, with the Warriors winning 2 of the previous 3 matchups, and everyone was ready for a 3rd title in the last 4 years for the Warriors.
The series began in Oakland and game 1 came down to two horrible plays by the Cavs. The game was tied going into the final seconds of the fourth quarter.  Cavs veteran George Hill comes up to the free throw line, ready to be the hero of game 1, but that was not in the books. Hill missed both free throws and somehow the Cavs got the rebound. J.R. Smith had the ball and dribbled the rest of the clock out. Apparently, Smith knew the game was tied, or at least he says he did, but yet he still just dribbled out, even when superstar teammate LeBron James screamed out. From there the Warriors took advantage and won Game 1 in OT, and this is when it all came crashing down for the Cavs.

Games 2 and 3 brought complete boredom to the Finals. The Warriors led by Kevin Durant easily went up 3-0, with a game 4 to come in Golden State. Game 4 was probably the worst game for the NBA in a long time. The Cavs were devastated and it seemed like they had just given up and lost all hope as the Warriors breezed by to winning another title. But, there was more to the story during post game press conferences. LeBron said after game 1, in rage he broke his hand punching a whiteboard, which affected his play in games 2-4. LeBron also said his team had dealt with chemistry issues and injuries all through the season.  He didn't say this out loud, but everyone knows he was the Cavs.   In game 1 he dropped over 50 points… and his teammate couldn't even remember the score. Now, LeBron is 3-6 in the finals and his great legacy is in jeopardy.
Now, the season is over, the Warriors are champs.  LeBron can opt out and become a free agent. Top contenders for him include the Lakers and even the Celtics where LeBron's old teammate, Kyrie Irving is. It'll be fun seeing what happens in the offseason.  Basketball will be back before we know it.